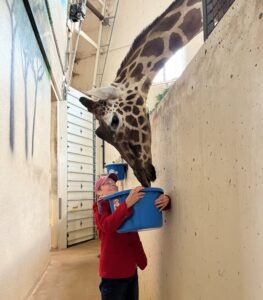 The Marcia MacKenzie Educational Scholarship Fund was established in honor of Marcia MacKenzie, who recently retired after serving as Dane County's lead attorney for over 20 years. Each year the fund grants awards to two middle school students and covers the costs of a week-long Summer Camp at Henry Vilas Zoo. The winner gets to select their choice of Junior Zookeeper camp programs and the scholarship covers all program fees.
Scholarships are open to all Dane County residents between the ages of 11 and 13. Students who would like to apply for a scholarship award will need to submit an essay that is no longer than one page that explains why they would like to attend Summer Camp at Henry Vilas Zoo. Preference will be given to essays that talk about nature, wildlife conservation, or sustainability.
Applications must be submitted by May 15th of each year.
More information about summer camps can be found here.
---
"If conservation education can teach kids anything, it is that there are things more important than economics. Without the land, there is nothing."


– Marcia MacKenzie
Who is Marcia?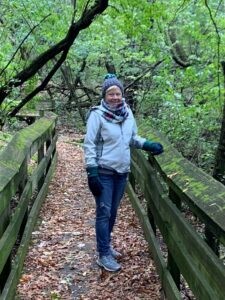 Marcia began her career in the fashion industry, but went back to school in her early 40s and earned a law degree from the University of Wisconsin – Madison. She was selected by then-Dane County Executive Kathleen Falk to be the county's first woman Corporation Counsel. In her role as Corporation Counsel, Marcia reorganized the department to focus more services for children and families, as well as instituted evidence-based policies to better serve Dane County's most vulnerable populations.
A lifelong women's rights activist, in the 1980s Marcia founded her daughter's high school booster club, and successfully fought to ensure girls' sports got a fair share of the budget. She has sat on numerous boards, including the Madison Community Foundation's A Fund For Women.
Marcia is also an avid nature enthusiast and a strong advocate for Henry Vilas Zoo. She served for nine years on the Board of the Madison Audubon society, which included six years as the Vice President.