SUMMER ZOO CAMP
Lottery registration for Summer Zoo Camp 2023 is now closed
To make our camp registration process more equitable, we are no longer offering early registration for Zoo Members. Waiting list registration was open for everyone between February 1st and February 15th. We are no longer accepting additional waiting list registrations.
Please be patient with us as we are working through the new lottery process.
All families who have been randomly selected for the lottery have been contacted. Those not selected will remain on the waiting list, and will be contacted if an additional spot opens up.
---
Zoo Members receive a 10% discount on all camps.
---
Come and spend the summer at one or more of our week-long inquiry-focused Summer Zoo Camps! Campers enjoy special animal experiences and behind-the-scenes opportunities while facing scientific challenges that put the campers in the shoes of keepers, vets, or zoo administrators and motivate campers to seek the information to solve real-life problems. In alignment with the Next Generation Science Standards, campers engage in the scientific process of observation, scientific reasoning, and engineering design to build solutions to real-life problems. Campers leave Zoo Camp with a greater awareness for the individual animals at the zoo and how to help animals in the wild, all while building their science skills and making new friends. 
Camp Age Groups
Kinderfari* – 4 and 5 years old
Explorers – 6 and 7 years old
Scouts – 8 to 10 years old
Jr. Zookeepers – 11 to 13 years old
Camp Hours
Drop off: 8:00-8:30 a.m.
Camp Activities: 8:30 a.m.-3:30 p.m.
*Kinderfari Activities: 8:30-11:15 a.m.
Pick up: 3:30-4:00 p.m.
*Kinderfari Pick up: 11:15-11:30 a.m.
Camp Prices
Explorers, Scouts, Jr. Zookeepers: $350/wk
*Kinderfari : $205/wk
Week 2 and Week 4 are pro-rated to account for a shorter camp week.
Henry Vilas Zoo Members at the Family level or above receive a 10% discount.
We are no longer accepting Scholarships Applications for Summer 2023

Note: completing this application does not guarantee a spot in camp. Scholarship funds are available on a first-come, first-served basis.
---
Zoo Camp FAQ
What are the themes?
Check out the fun themes we have planned for Summer 2023 by clicking here!
What is Kinderfari camp?
Our Kinderfari camps are morning-only, half-day camps for 4 and 5 year olds. These camps have a different time-frame and pricing structure than our other camps.
How much time do campers spend with the animals and behind the scenes?
This is the heart of the Zoo Camp experience! Each day, campers will have an opportunity to step into the role of the zookeepers: putting out food for an animal or helping to prep an animal enclosure for the day. At least once each day, campers get to see or touch an animal up close. We also focus on investigating the real life challenges zoo staff and vets face. Campers will have opportunities to build their teamwork skills as they complete our science challenges.
What does a typical day at Zoo Camp look like?
Campers are welcomed with some games or activities while everyone arrives.
Small group bonding activities start the day.
Some days campers do a "keeper chore" to help the keepers set up for the day.
The challenge of the day is revealed. The group comes up with questions and suggestions for which animals to observe.
Campers explore the zoo to make observations that will help them solve the challenge.
Meet an animal up close or go into an enclosure to learn more.
Lunch offers a chance to eat, relax, or play at the playground (campers must bring their own lunch).
After lunch, campers discuss solutions to their scientific challenges and work together to design or build a model to solve the problem they have been working on.
The afternoon continues with thematic activities, games, and often another up-close animal encounter, before wrapping up and reflecting on the day.
Why are the science challenges used to shape the camp experience?
With easy access to information online, teaching children how to approach a novel challenge is more effective than telling them animal facts. Our instructors build on campers' innate curiosity by encouraging them to carry out scientific investigations. The challenges also create natural teamwork situations that bring groups together and are lots of fun!
What kind of science challenges are you talking about?
We work with the kind of challenges zoo staff and scientists are faced with everyday, such as:
What kinds of food should we feed the animals?
What should we add to the enclosure to encourage natural behaviors?
How do we design the best habitat for an animal?
How do we care for an injured animal?
What new inventions can we create by studying animals?
At Zoo Camp, we use age-appropriate scenarios based on real life. The campers then have room to observe, wonder, and come up with their own solutions – some of which we can actually put into place at the zoo!
Will it feel fresh and new to attend more than one session of Zoo Camp?
Yes! We have different themes throughout the summer, with different animal encounters, and a new challenge and science investigations. The process of asking questions and carrying out new investigations feels fresh each time.
What is the adult-to-child ratio?
We keep our group sizes small, with full-day camps limited to twelve children with two adults. Kinderfari camps are limited to ten children and two adults.
What group do I sign my child up for?
We group our sessions by age. If you don't see a session that works for you, please call or email us to discuss if it would be a good fit to sign your child up for a younger or older camp. In most cases, we are willing to make exceptions if everyone thinks it will be a good fit. Email: education@henryvilaszoo.gov or call 608-283-1610.
What is your cancellation policy?
If you choose to cancel your registration, and notify us via email MORE THAN FOUR WEEKS prior to the start of camp, you can choose to receive a refund (minus 10% for administrative costs) or transfer your registration payment to a donation for the Zoo. 
If you choose to cancel your registration, and notify us via email BETWEEN TWO AND FOUR WEEKS prior to the start of camp, you can choose to receive a 50% refund, or transfer your registration payment to a donation for the Zoo. 
If you choose to cancel your registration, and notify us LESS THAN TWO WEEKS prior to the start of your camp, no credits or refunds will be given. Your registration payment will automatically be transferred to a donation.
All cancellations must be made via email to education@henryvilaszoo.gov.
---
HELP US MAKE HENRY VILAS ZOO EDUCATION PROGRAMS AVAILABLE TO ALL PARTICIPANTS BY MAKING A DONATION TO OUR SCHOLARSHIP FUND!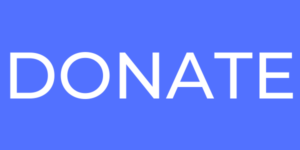 ---
Questions about Zoo Camp? 
Email the Education Department at education@henryvilaszoo.gov
---