ZOO MINI CAMP
Zoo Mini Camps are back for the 2021-2022 School Year!
Registration now open!
Now there's another option for those single days when school is out of session during the school year! Join us for one or all of our "wild" Zoo Mini Camps! Based on our popular Summer, Spring Break, and Winter Break Zoo Camp Programs, each Mini Camp will be based on a different theme and will offer an opportunity for animal encounters, crafts, and games.
---
Zoo Mini Camp Details
Fee: $70 – Henry Vilas Zoo Members at the Family level or above receive a 10% discount
Camps are geared toward students in 1st-4th grade
Hours: drop off is between 8:00 – 8:30 am, camp activities are from 8:30 am – 3:30 pm, pick up is between 3:30 – 4:00 pm
Each day includes: a science challenge, thematic games and activities, and of course an up-close animal encounter!
Lunch and snack are not provided. Please pack your own lunch and a snack that does not need refrigeration.
---
Fall 2021 Zoo Mini Camp Dates and Themes
Friday, October 22nd – Animal Grossology

Animals are amazing… and sometimes gross! Get dirty with us as we discover some animal adaptations that may not be considered cute, but are definitely fascinating!

Friday, November 5th – Look Alive!

Let's celebrate nature's clean up crew and learn all about how scavengers and decomposers are essential to their habitats. Eating dead things may sound gross but these animals have incredible adaptations to help them recycle and pick up after everyone in their ecosystem.

Wednesday, November 24th – Captivating Carnivores

Stalking, hunting, running, … napping. Today we'll explore the worlds of meat-eaters, and how they're well adapted for their roles in the ecosystem. We'll learn about how we take care of carnivores at Henry Vilas Zoo and see how we enrich these extreme hunters.

Monday, December 6th – Up, Up, and Away

Take flight with us as we learn about the amazing adaptations and variety of bird species that live at Henry Vilas Zoo and all over the world! It will be a soaring good time!

Dates subject to change based on MMSD schedules
---
WOULD YOU LIKE TO HELP US MAKE HENRY VILAS ZOO EDUCATION PROGRAMS AVAILABLE TO ALL PARTICIPANTS? CONSIDER MAKING A DONATION TO OUR SCHOLARSHIP FUND!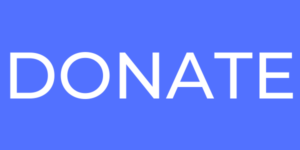 ---
Questions about Zoo Camp?
Email the Education Department at education@henryvilaszoo.gov
---