Do you have questions about Henry Vilas Zoo? We'd love to hear from you! We've answered some your most frequently asked questions below, but if there's something we didn't address, feel free to call us, email us, or fill out the contact form at the bottom of the page. To stay up to date on everything happening at the zoo, follow us on social media or sign up for our e-newsletter!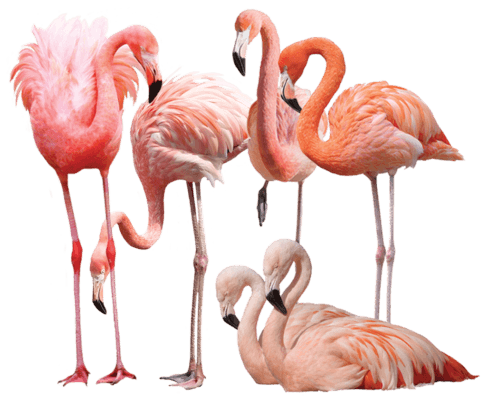 Join the Flock
Sign Up for Zoo Mail!
Stay up to date on everything going on at Henry Vilas Zoo by following us on social media! You'll be the first to know about upcoming events and activities, like our annual Zoo Run Run, Zoo Lights, and more! We'll also keep you updated on new exhibits and animals, as well as employment and volunteer opportunities.

Frequently Asked Questions
Admission to the zoo is free! Rides on the zoo train & carousel are $3 each. The zoo is open year-round (even in the winter!) from 9:30am-5:00pm. There are a few select holidays when we close at 12:00pm — check out our Visit page for more information.
This varies, as we let our animals decide whether they'd like to be in their indoor or outdoor exhibit each day. So, there may be times when certain animals are not on display or certain animal buildings are closed to the public. Also, some animals are more active in the cooler hours of early morning and early evening, and less active during peak zoo hours. You may occasionally see keepers working in an animal habitat — take the opportunity to ask them about their work and their animals!
Henry Vilas Zoo is located at 702 South Randall Avenue in Madison, just down the street from the University of Wisconsin's Camp Randall Stadium. The zoo is surrounded by Vilas Park, Lake Wingra, and the University of Wisconsin-Madison Arboretum. For more detailed directions and information about our free parking, refer to our Visit page. Once you're in the zoo, you can use this map (also posted around the zoo) to get around.
Yes! You can join our Conservation Club, where 50% of your membership goes directly to wildlife conservation. We work with several conservation partners from around the globe who work in the field to protect wildlife habitat and work with local communities to preserve wildlife.
Henry Vilas Zoo
Gates Open Daily / 9:30am – 5:00pm

Buildings Open Daily / 10am – 4:00pm

Hours may vary on holidays
More Questions
Ask Away!
Like we said, we love to hear from our zoo visitors! If we didn't answer your question above, feel free to give us a call, send us an email, or fill out the form below.