We're celebrating Bison Day virtually this year!
The amazing team over at Mad Genius Escape Co. has created a virtual challenge just for Henry Vilas Zoo. Our Bison Day challenge was designed for teams of 1 – 8 players. Gather your friends and family, or fire up a video call and play with a group from anywhere! You have 30 minutes to solve all the puzzles and be entered for a chance to win an in-person introduction with our resident bison here at the Henry Vilas Zoo! This game is designed to be played on a computer with a keyboard. You can also play using Chrome on a phone or tablet. (Unfortunately Safari on iPhone is not supported.)

All teams who complete the challenge will automatically be entered for a chance to win a Behind the Scenes meet and greet with our resident bison, Beefcake, Mama Cow, and Wilma!
Our Bison Day Challenge is made up of four different puzzles. These challenges have been rated Moderate to Difficult. We suggest children 12 and under team up with an adult to complete these puzzles.
If you get stuck, there are clues on our website and social media pages. There is also a HINT button on the challenge website – but use it sparingly! You only get three hints!
Here are some helpful tips about each of the puzzles to get you started:
Game 1 – Spot the Differences
The goal of this game is to spot the differences in the two photos. Once you spot them, identify which choice most likely pertains to bison and their habitat. (For example: is a bison more likely to eat a lollipop or grass?) Insert your words into the blanks at the bottom of the photo. Once they are entered, the circled letters will form a new word. Enter the word to move on to the next game!
Game 2 – Word Combos
There is one word that can be added to either the beginning or end of each word listed that forms a new compound word. Enter the word to move on to game 3!
Game 3 – Where's the Boeuf?
This game is a standard crossword puzzle all about bison! Click on the first blank of each word to receive the clue.

Game 4 – Anagrams
For this final game, you must identify the anagrams in each sentence. An anagram is a word
that is formed by rearranging the letters of another word (ex. poem and mope). Each letter in the
anagram is assigned a number (located underneath the sentence). Your goal is to figure out
what the final number should be based on the three given examples.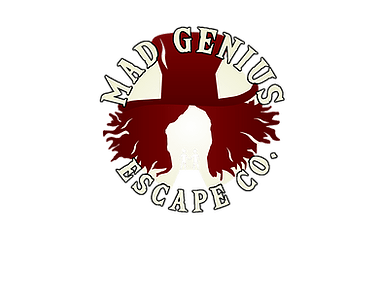 Did you enjoy this game? Mad Genius Escape Co. donated their time to create our Bison Day Challenge. Check out some of their other escape rooms here!