WHAT DO ZOO LIGHTS VOLUNTEERS DO?
Zoo Lights is HVZ's largest and longest-running event of the year! We need a lot of help putting together this beautiful experience for kids and families.
Zoo Lights volunteers are:
Gate Greeters – Welcome guests, scan tickets and answer questions as needed. Don't worry! We'll get you info and train you in.
Santa Helpers – Directing kids and families to meet the big guy in red (Elf ears/hat not required, but we won't stop you if you insist.)
NEW! Light Maze Masters – Welcome guests to our light maze! Help keep the maze traffic manageable for all and cheer for guests when they finish!
WHO CAN VOLUNTEER?
Volunteers must have at least one adult age 18 or older per group.
WHAT DOES HVZ PROVIDE?
All volunteers can expect:
Role-specific training & texted updates in the weeks before, and on the day of, their shift(s)
A Henry Vilas Zoo 2023 Zoo Lights Scarf
Free hot chocolate during your volunteer shift!
Discounts at our Glacier Grille, Cup & Cone and Gift Shoppe in the weeks leading up to the event, as well as night of
Access to the weekly Volunteer Update – filled with tons of news about our animals and upcoming volunteer opportunities
CAN I VOLUNTEER INSIDE?
All volunteering is outside. Please dress for the weather! Event Lead Volunteers and Staff will be there to support you during the night with check-ins and hot chocolate. In the event you need to pop inside to warm up, we've got excellent spaces for that.
WHAT IF I WANT TO VOLUNTEER WITH MORE FRIENDS?
Our Zoo Lights volunteer roles have set maximums to keep the amount of humans reasonable around very crowded areas. We are unable to accommodate large groups this year, but would still love to talk with you about other possible opportunities. Feel free to give us a call or send us an email with your thoughts and questions.
CAN I VOLUNTEER BY MYSELF?
If you're wanting to sign up on your own and be paired up with an existing volunteer, we encourage you to sign up as a Substitute. We always have volunteers drop out – whether due to illness, transportation, change of plans, etc. – and are always in need of back up help!
WHAT IF THE WEATHER IS BAD?
We host Zoo Lights in most weather. All volunteers should be prepared with weather-appropriate gear. We will be in touch with all volunteers in the days/hours surrounding their date with texted updates that will include directions regarding weather.
For the record, we've only ever canceled Zoo Lights for weather once: during a lightning & hail storm in 2019.
WHAT IS BREW LIGHTS AND DREAM LIGHTS?
Brew Lights is a special night where local breweries (and a winery!) come set up tents at Zoo Lights. All guests get to sample the suds, and enjoy a night of lights, music and VIP tours. Some volunteer roles for this end just as the night is getting started, and come with free tickets to the event.
Dream Lights is an annual tradition at HVZ. By invite only, it's a night reserved for those kids and their families who are currently in long term medical care. We're so honored to give these kids a magical night with the Zoo, Santa lights and rides to themselves. We reserve volunteering for this night for current volunteers, as many have family going through long-term care themselves. Bringing smiles to these kids' faces is their way of giving back in a very personal and special way.
WOAH! EVERYTHING IS TAKEN!
Event volunteer opportunities do fill up quickly. If you didn't get the chance to sign up for something this year, you should absolutely get on our volunteer email list here. Be the first to get updates on volunteer opportunities, animal news and more!
I STILL HAVE QUESTIONS!
Great! Feel free to contact us at volunteer@henryvilaszoo.gov. You can also contact our Volunteer Coordinator at 608-283-1612.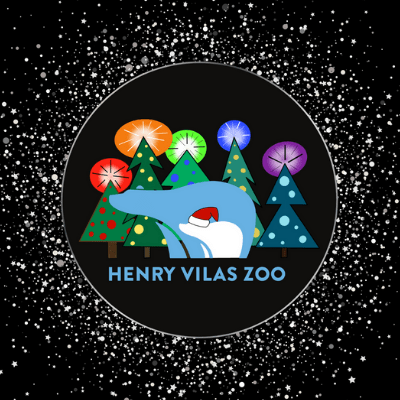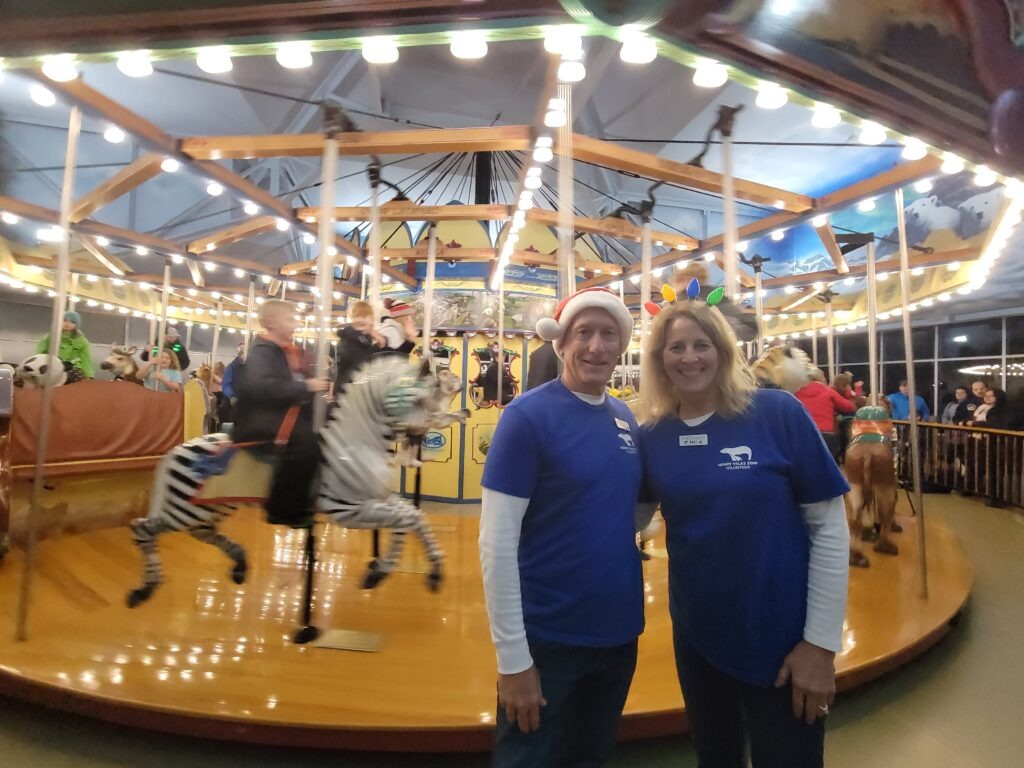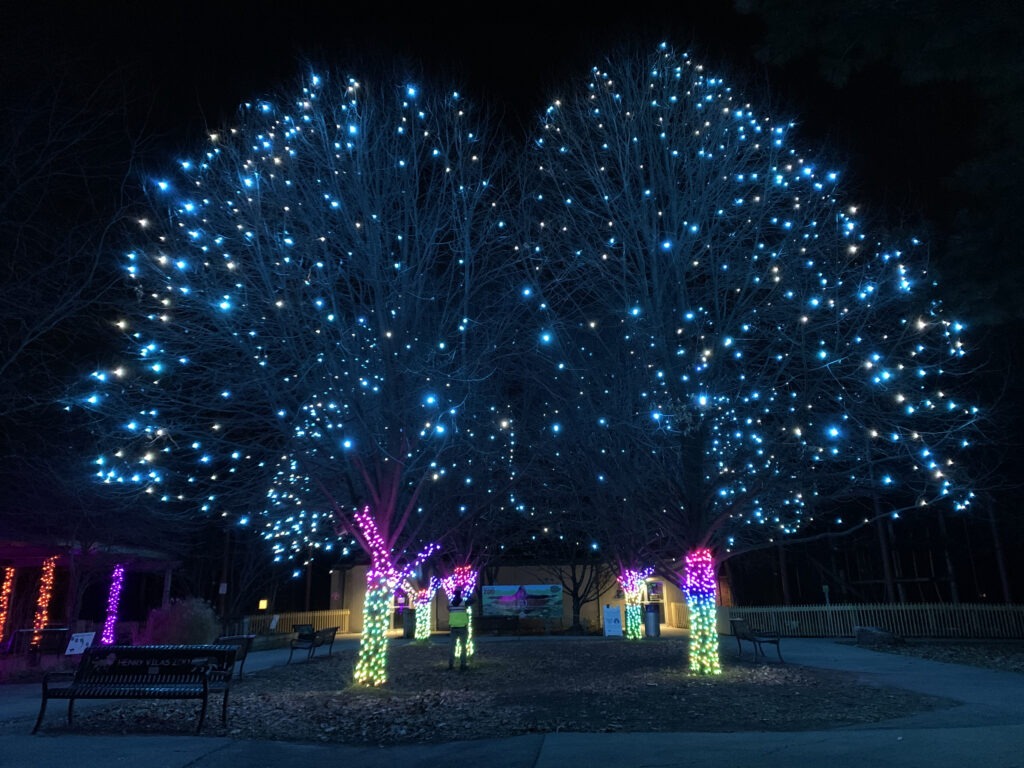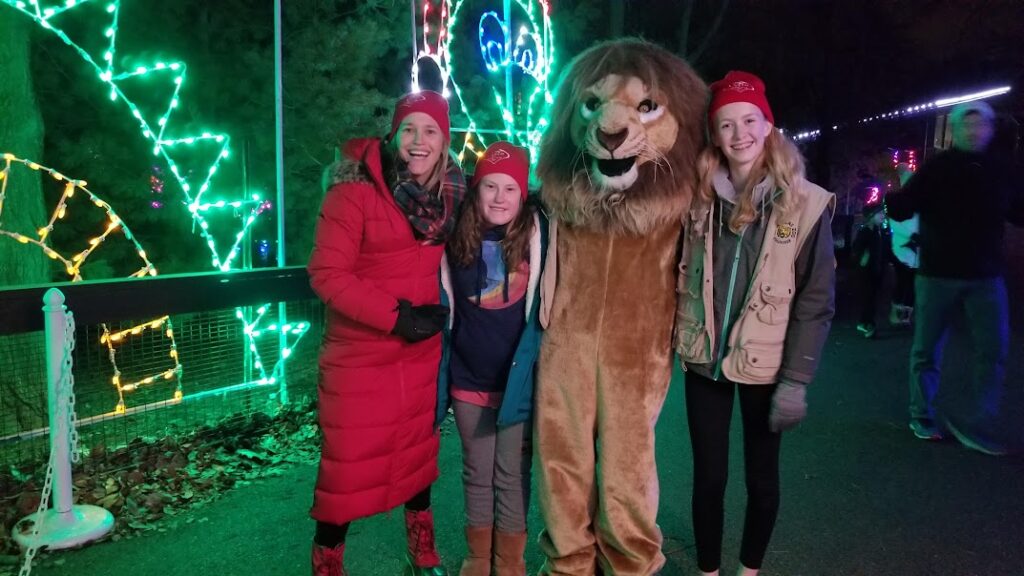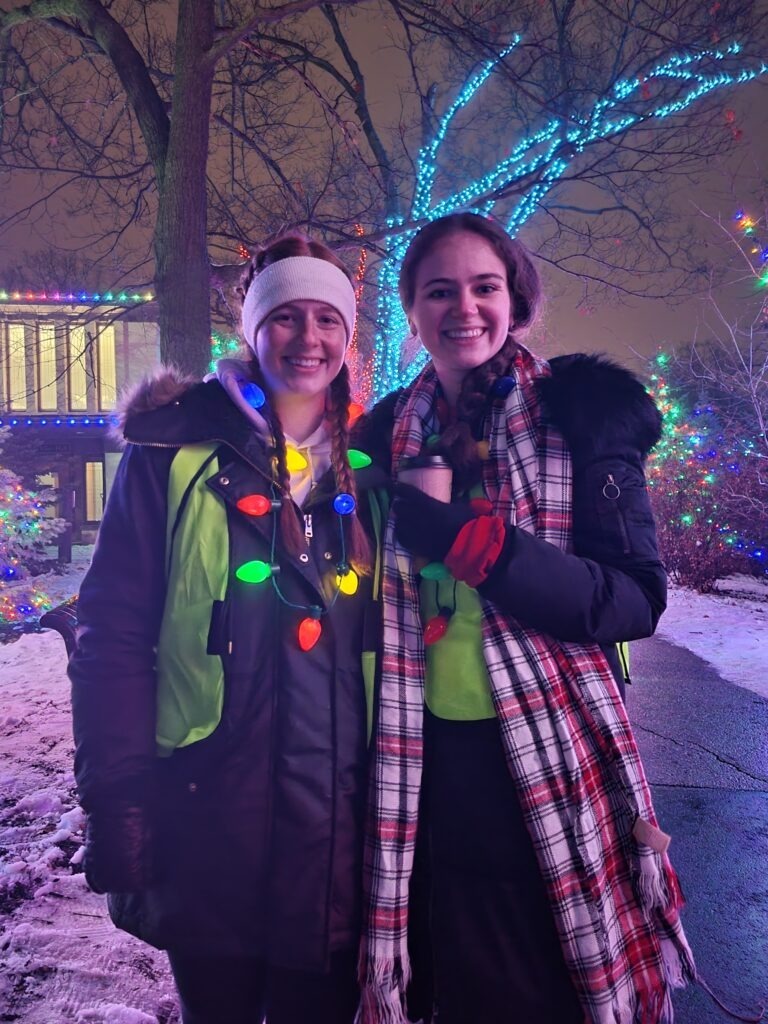 Zoo Lights Volunteer Application
Questions about this application? Please contact us at: volunteer@henryvilaszoo.gov. We will get back to you asap.