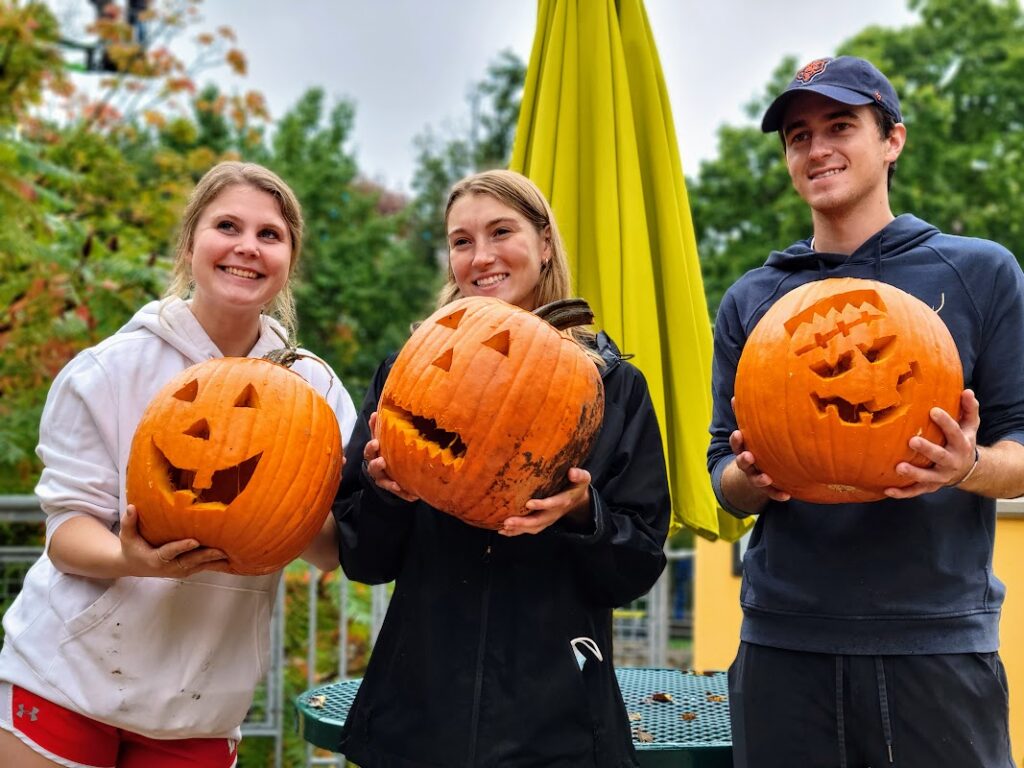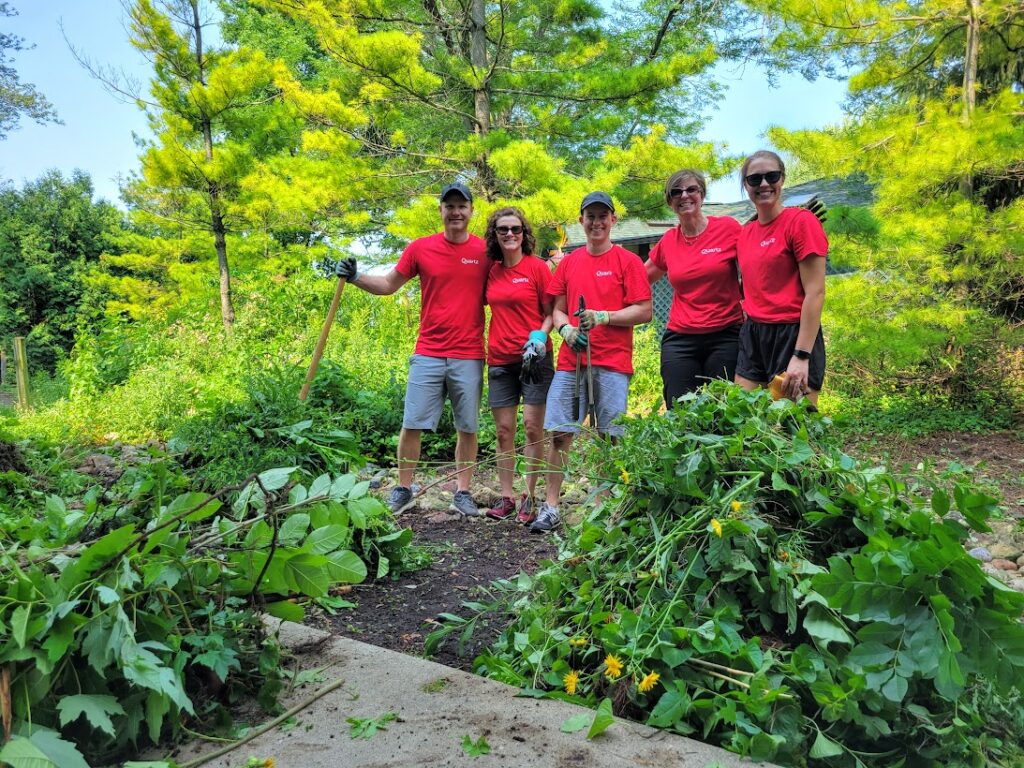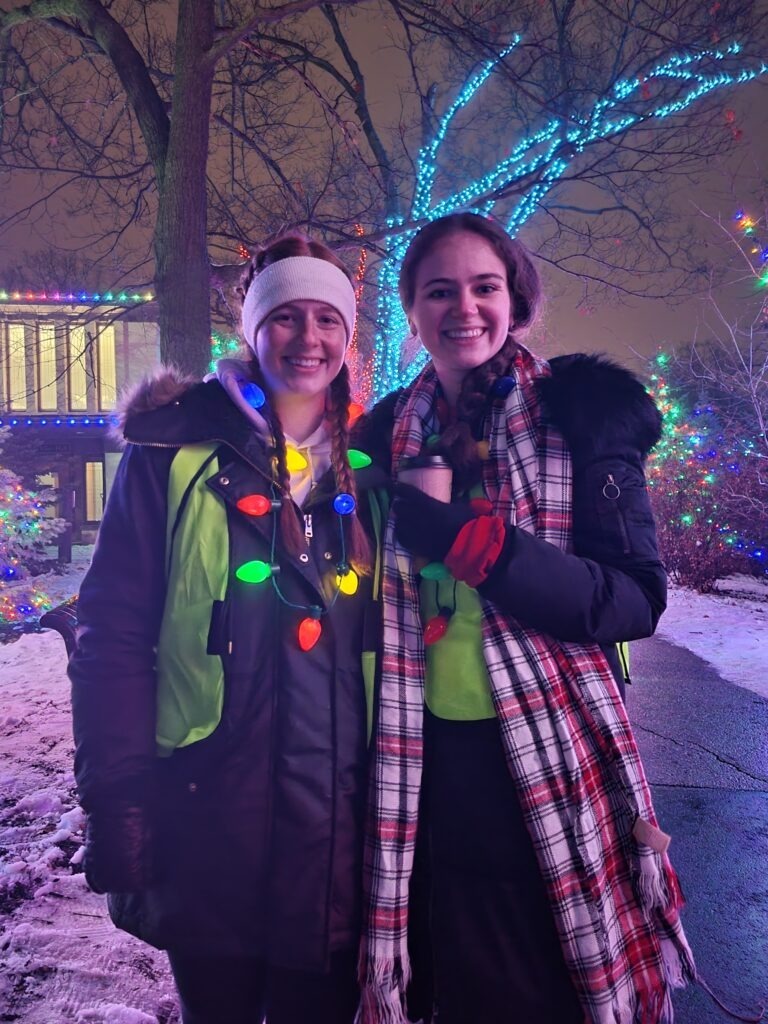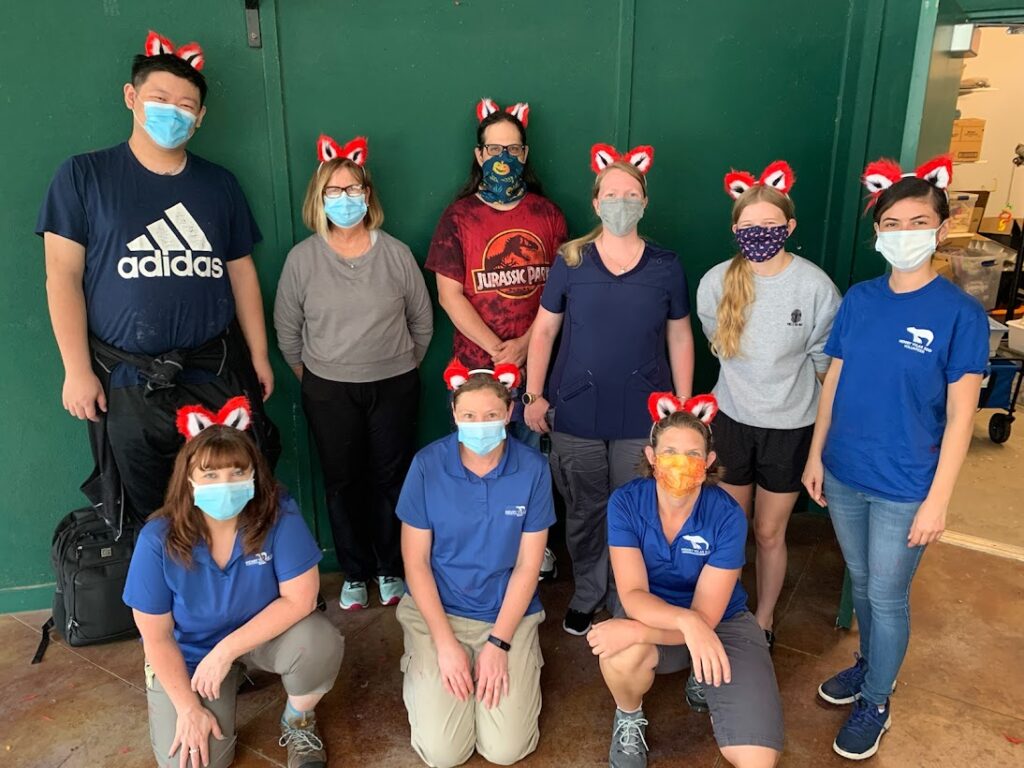 Group Volunteer Opportunities
Thank you for your interest in volunteering with the Henry Vilas Zoo! Group volunteers help with a variety of grounds projects throughout the warmer months (and occasionally in the colder months). With 28 acres to cover, groups are essential for us to maintain a beautiful and healthy environment for our guests and animals.
Scroll down to see our group volunteer policy, attendance expectations and opportunities we have available for groups at HVZ. Don't see something that fits your interests? Reach out anyway! We're happy to put you on our volunteer email list so you get regular updates on upcoming volunteer opportunities.
For questions contact volunteer@henryvilaszoo.gov or (608) 283-1612.
What group volunteering is.
Group volunteers set up their opportunities ahead of time with our Volunteer Coordinator at a date and time that works for all. Group volunteers often help garden, but they can also help paint, carve pumpkins, introduce kids to Santa at Zoo Lights, or even cheer on runners in our Run Wild 5K/10K. Group volunteering is based on need, so there are many possibilities that come up each year.
What group volunteering is not.
Although we would love to give you the opportunity, group volunteering does not include working directly with animals. If you are interested in working with animals, you can find more information under our ongoing volunteer roles here.
What constitutes a group?
Groups are at minimum, 2 volunteers and at maximum, 30 volunteers. Groups typically volunteer once or twice – as opposed to ongoing volunteers who have a weekly schedule.
How old do you have to be?
Interested volunteers can be 10 and up. However, different opportunities will have different age requirements, so it's important to read the description of each role. We do this because while some roles are well-suited to younger volunteers, other roles involve longer time-periods, heavy lifting, and/or working in hot or cold weather that may not be best for younger bodies. Those ages 10-17 will be required to have a parent/guardian volunteering with them.
What can I expect from group volunteering?
You can expect to work with our Volunteer Coordinator. Together you will:
Apply for a role, or set up a date/time, with the Volunteer Coordinator
Receive a calendar confirmation upon scheduling and just before your volunteering date with information on:

Where to go
What to expect for the specific event/project
What to bring with you

If applicable, complete any online training for the role (usually pertinent for Run Wild, Boo at the Zoo and Zoo Lights)
Receive a welcome, introduction, instructions and support from the Volunteer Coordinator and/or other HVZ Staff and Lead Volunteers the day of your volunteering.
What do I do in case of bad weather?
The Volunteer Coordinator will be in contact with you regarding weather. We make every effort we can to reschedule in the case of truly inclement weather. Otherwise, the Zoo is open rain or shine, so be prepared for any type of temperature or precipitation.
What if I don't see something I want?
Get on our email list here! We almost always have something coming up. Be the first to know about upcoming events, projects and animal news!
---
Current Group Volunteer Opportunities
Check back soon for Zoo Lights and Boo at the Zoo opportunities!
Want to be one of the first ones to know? Get on our volunteer update list here!