Overview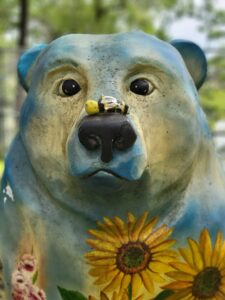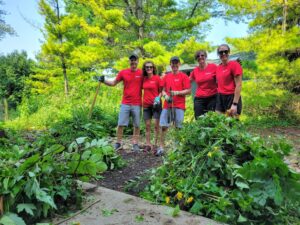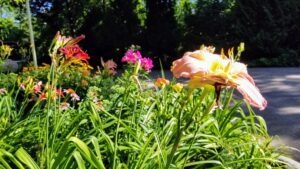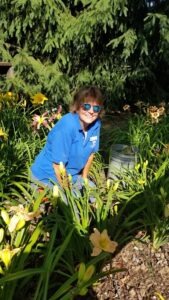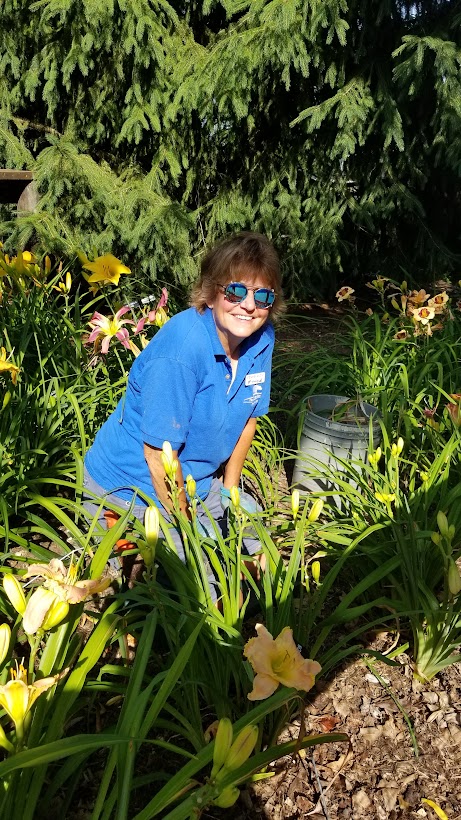 THIS POSITION IS NOW FULL FOR 2023! Ongoing roles will open up again for next season in February of 2024. In the meantime, you can fill out a Volunteer Interest Form here to get on the email list that has animal updates, event volunteer opportunities and more!
Gardening volunteers at Henry Vilas Zoo help develop and maintain the 28 acres of green space that give our animals and humans a functional and beautiful home. Unlike everyday gardening, zoological horticulture is in a category all its own. We choose plant collections to help enhance animal enclosures – highlighting plant species guests may see in any one animal's environment. We also maintain a large browse collection – plants that can be continuously harvested to feed to our grazing animals in addition to their regular diets.
As a gardening volunteer at HVZ, you'll be working alongside our horticulturalist on a variety of projects. Some of these are routine weeding and mulching. Others projects may include planting and transplanting. Some might be truly awe-inspiring (Our 2022 gardening crew brought our long lost rain garden back to life! Even uncovered a mural in the process!).
Gardening at HVZ is a real commitment. You'll be required to complete a general orientation along with an initial onsite training in the spring. Throughout the summer you'll also need to attend at least two of four special workshop offerings focusing on zoological horticulture and zoos in general. The season will end in September with a final browse/vegetable harvesting day full of goodies you'll be helping feed out to our animals.
Shift Times
Every Thursday, 8:30AM-11:30AM
Time Commitment
Once per week, May through September (1hr training in late April)
Age Requirement
16+ (parent/guardian permission required for those under 18)
Apply Now
Responsibilities
Large-scale weeding & mulching
Plant identification
Transplanting plants
Pruning
Planting
Marking trees & bushes used in the browse program
Skills
This role is designed to fit any level of gardening experience; however, volunteers should be able to demonstrate the following skills:
Commitment & dependability
Ability to work outside in all manner of weather conditions (we will cancel in the event of truly inclement weather)
Ability to bend, lift, and walk on uneven surfaces.
Ability to follow directions and work safely with garden tools.
Comfort with working alone or in a small group on a set project
Excellent communication
Qualifications
Must be 16+yrs old; parent/guardian permission required for those under 18
Must be able to attend the onsite training on Thursday, April 27th, 8:30-10AM.
Must be able to commit to at least 16 of 20 work days for the season
Training
On-site training: Thursday, April 27th
Online trainings: HVZ general orientation, Introduction to Invasive/Toxic Plants, Introduction to Zoo Botany
Reports To
HVZ Horticulturalist & HVZ Volunteer Coordinator