International Polar Bear Day is held each year in February. February was picked to coincide with the time period when polar bear moms and cubs are snug in their dens. As part of our celebration, we focus on the need to protect denning families across the Arctic.
---
Did you know? Denning is the most vulnerable time in a polar bear's life. And in a warming Arctic, where polar bears face enormous challenges, the survival of every single cub is critically important.
---
Join our Polar Bear Celebration Sunday February 27th!
11am – 1:30pm Story time every half hour (Discovery Center – Face masks required)
11am – 2pm Explore the Tundra Buggy (Face masks required)
11am – 2pm – Take our polar bear pledge (Glacier Grille – Face masks required)
11:30am – Keeper Demonstration (Polar Bear exhibit)
12:30pm – Keeper Chat (Polar Bear Exhibit)
2:30pm – Seal Training session (Seal Exhibit)
Come celebrate with us! Join the fun on Sunday, February 27 to learn all about polar bears and their Arctic environment! We will have games, story time, keeper chats, and plenty of polar bear enrichment! Everyone who takes our polar bear pledge will receive a polar bear hat to keep!
As a member of the Association of Zoos & Aquariums, conservation is a priority for us. We provide financial support to projects that directly impact wildlife and protect wild spaces. One of our partners is Polar Bears International. They work to conserve polar bears in the wild and the sea ice they depend on. In addition to field research, they teach people about polar bears and their conservation, including climate change, carbon dioxide emissions, and what they can do to help save polar bears.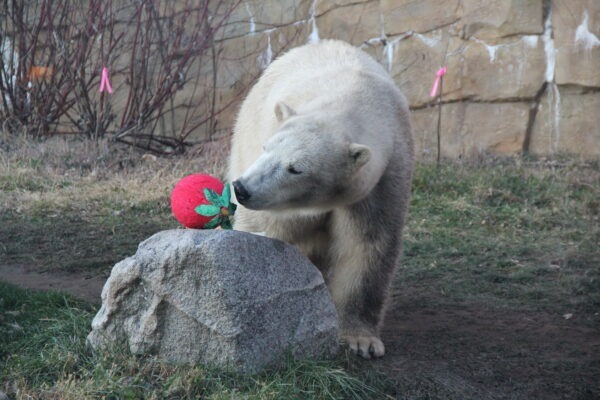 Donate Today
As an AZA-accredited zoo, we are committed to raising funds and awareness for wildlife conservation. 100% of donations made during our Conservation Awareness Days go directly to projects that help protect wildlife habitat. Your donation today ensures that our conservation partners on the ground have the resources necessary to continue their mission of working with local communities. All donations are tax deductible.
Donate to Polar Bear Conservation
---
Did you know that Henry Vilas Zoo is an Arctic Ambassador Center for Polar Bears International? The Arctic Ambassador Center Network includes zoos, aquariums, and wildlife parks that share a commitment to polar bear conservation and work collaboratively on research, education, and action.
Watch our 2020 Facebook Live video to see how we work with our polar bears here at Henry Vilas Zoo!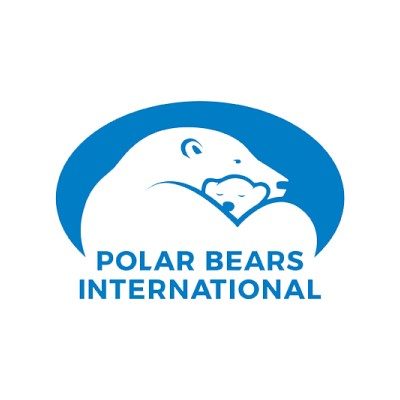 Proud Partners with
Polar Bears International
Henry Vilas Zoo is a partner and supporter of PBI and its efforts, serving as an Arctic Ambassador Center. In 2011, we were acknowledged as one of 50 "Champions for Polar Bears."
Learn more about PBI!