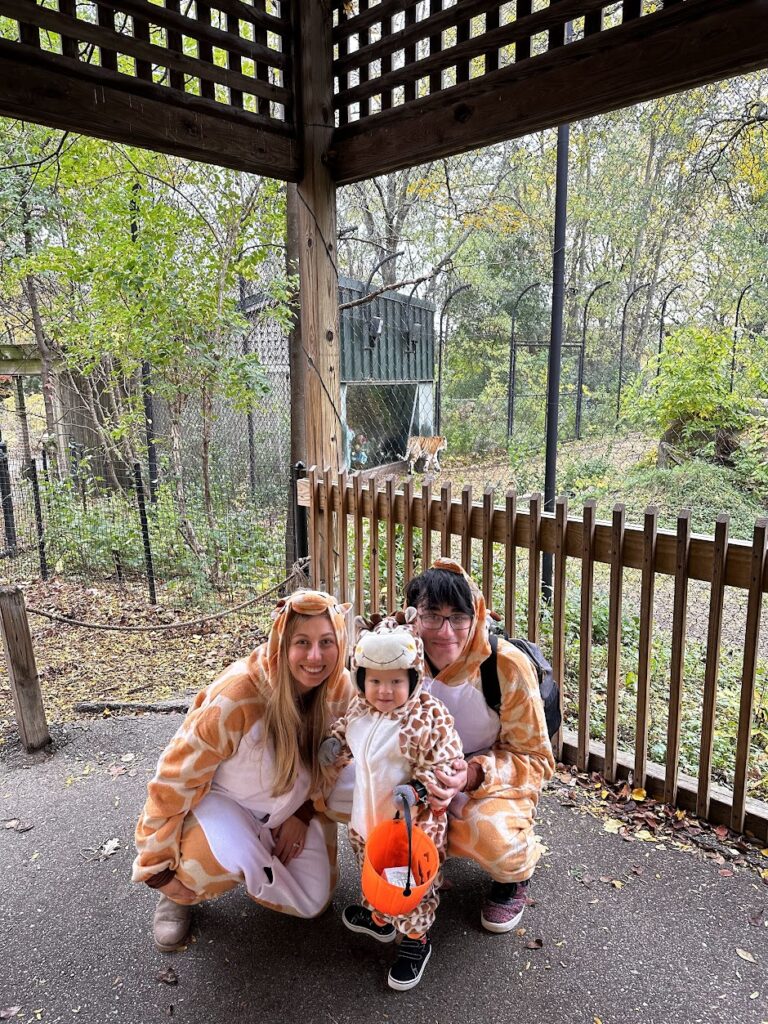 ROLE SUMMARY
This is a new role that we are introducing for 2024.
Photographers help us capture so many magical moments that otherwise might go unseen. They take photos of the humans of the Zoo – guests seeing animals, interacting with volunteers or staff, riding the train or enjoying an event. Photos are used for social media posts, website design, advertisements and volunteer trainings.
"I love meeting so many happy people and getting to capture that moment for them and the Zoo."

Jonathan, HVZ Photographer
RESPONSIBILITIES
Take photos of humans interacting with animals and other humans at HVZ events
When appropriate during your shift, introduce yourself as the HVZ Photographer
Mix of candid and posed shots
Wear HVZ Photographer identification badge
Assist guests who would like a copy of their photo
Communicate with HVZ staff regarding photo needs/wants
Upload photos to a shared drive for easy access by HVZ staff
Volunteering For All

Photographers take a very physically active role. It is possible that Photographer will traverse the entire Zoo several times in one shift. Many events take place after hours during times of low light. Zoo Lights, specifically, takes place in the after hours during the winter when most work is outside and temperatures are low. Photographers talk with all manner of guest, volunteer and staff, and are confident in their role.
---
Requirements & Skills

18+, OR 16+ with recommendation from a school counselor, teacher or community leader
Owns a working digital camera that can upload photos to a drive
Access to a photo drive (Google, DropBox, etc.)
Able to move consistently for 2-3hrs at a time
Able to comfortably navigate crowded spaces
English level of intermediate and above
Knowledge of basic photo composition techniques
Comfortable taking well-lit, clear photos without depending on photo editing technology
Able to confidently take candid photos of people and groups
Able to introduce self and ask for posed shots
Able to exude a sense of positivity and calm to help people feel comfortable with being photographed
---
Time Commitment

This role can be one-time with the opportunity to earn Accepted status.

Individuals may apply for a photographer role for any event. There is no minimum. Shifts for any photographer role tend to be somewhere between 1.5 to 3hrs.

Those who volunteer as a photographer at least 4 times during the year can earn "Accepted" status. This gives the volunteer access to:

Online scheduling. Allowing first access to any future photography opportunities.
Online & in-person trainings ranging from basic volunteer duties to animal welfare and conservation action
Full access to San Diego Zoo's Wildlife Alliance course library
Discounts at our Glacier Grille, Cup & Cone, and Gift Shoppe
Earn a Zoo membership that can be kept or gifted to a friend
---
Training

All of these trainings are available as refreshers at any point upon request.

Online

HVZ Photographer Training (60min)
---
Weather Policy

As with Event volunteering, we will be in touch regarding inclement weather plans in the week leading up to the date.

Photographers should be prepared to work in any kind of weather, (ex. high winds, light precipitation and cold/hot temperatures).

In the event of truly inclement weather, we will cancel or postpone an event. When signing up for an event with a back-up date, Photographers must sign up for both dates.
---
Photographer Application
Applications for 2024 Event Leads will be posted on Thursday, February 1st, 2024, at 12PM, and will remain posted until we reach our max limit of 10.
You can be the first to get the notification by joining our email list here.