---
Party for the Planet is our annual Earth Day celebration and we're excited to be bringing it back after two years of virtual events. This year we are learning all about some amazing rainforest animals! All funds raised during Party for the Planet this year will go to support the Rainforest Alliance. The Rainforest Alliance is an international nonprofit working at the intersection of business, agriculture, and forests to make responsible business the new normal.
FULL SCHEDULE OF EVENTS
ALL DAY Self-Guided Scavenger Hunt – Start at the main entrance (the gate near the Randall Ave. and Drake St. intersection) and find all the animals who want to teach you some wet & wild facts!
ALL DAY Spring Enrichment – We will be giving spring enrichment to our animals all day. Make sure you explore the Zoo to see our animals interacting with various spring-themed enrichment!
WHIE SUPPLIES LAST Tree Sapling Giveaway – We will be giving away a selection of hackberry, American plum, and highbush cranberry saplings for you to take home and plant.
10am – 2pm Tree Climbing – Join Dane County arborists and see how high you can climb! Staging area will be between our North American porcupine exhibit and the Main Tent in the center of the Zoo.
10am – 2pm Frog Hunt – Did you know there are over 170 different kinds of poison dart frog? Learn more about these colorful endangered species as you search for all the frog facts in the Herpetarium.
10am – 2pm Thumbprint Pledge – Find out what you can do to help! This year's thumbprint pledge will be located in our Guest Services building next to the Gift Shop near our main entrance.
Story Time Every half hour from 10:30am – 1:30pm – Especially for the younger kiddos, come listen to stories about some of the amazing animals you can find in the rainforest!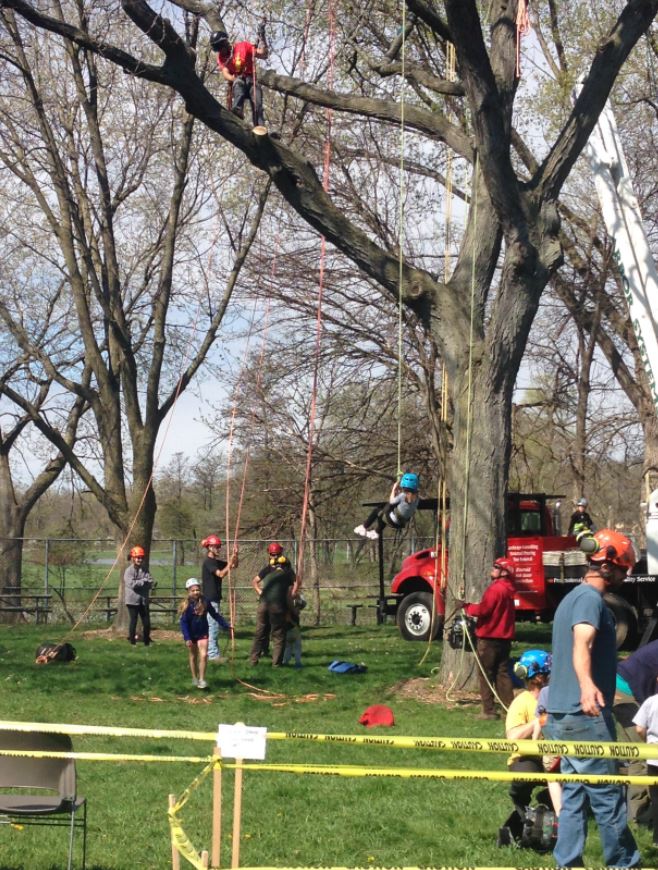 One of our most popular Party for the Planet events is tree climbing, put on with generous support from Dane County arborists. Geared for kids, this is a great opportunity to get up in to the trees and see the Zoo from a whole new perspective! Please anticipate wait times for this event.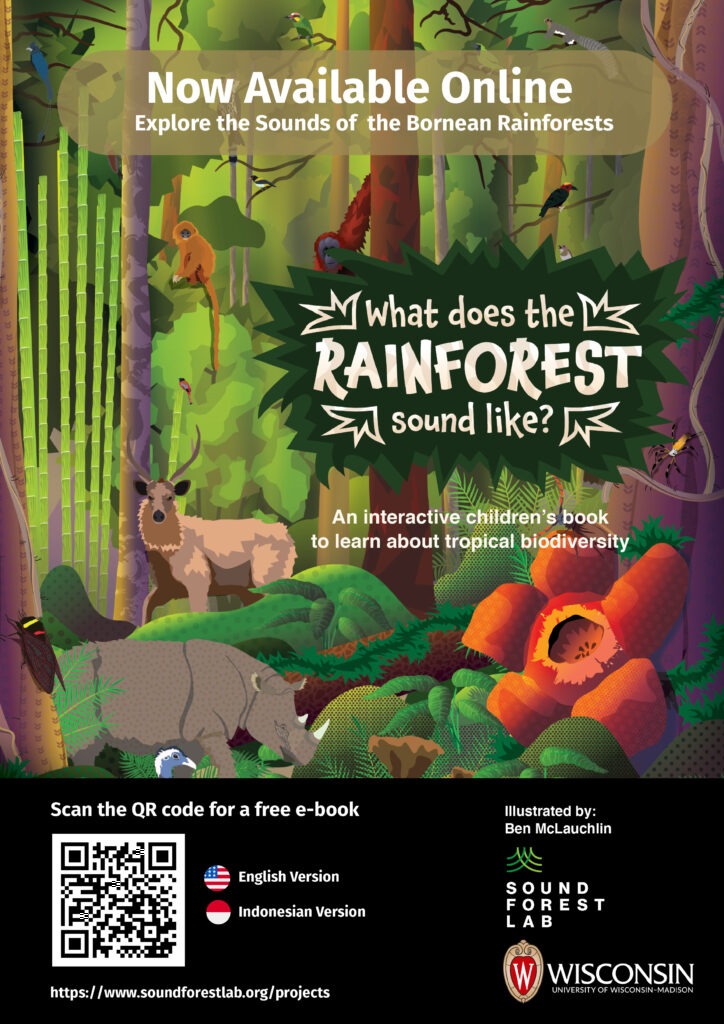 The University of Wisconsin Center for Sustainability and the Global Environment has put together this interactive e-book the features the sounds and animals of Bornean rainforests! This free ebook is aimed for children aged 6-12 but can captivate anyone interested in rainforests. Find out what the rainforest sounds like at night, during dawn, or when people start cutting down the forest. Learn how animals play a key part in restoring forests. The book is available in English and Indonesian.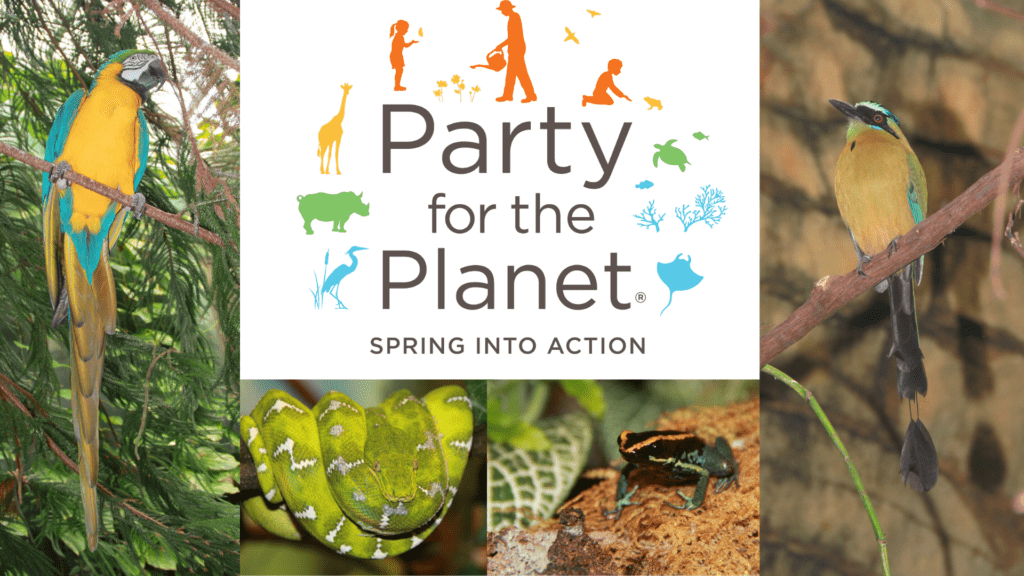 ---