World Orangutan Day is an opportunity for guests to celebrate orangutans and learn more about these extraordinary apes!
Did you know? Wild Orangutans in Borneo and Sumatra are considered critically endangered under the IUCN Red List.
---
Schedule of Events for Thursday, August 19 (All activities will take place around our Primate Building)
11am – 3pm Games & Activities – Think you can make it through our Orangutan Scavenger Hunt? Or maybe you want to participate in our Palm Oil Pledge? Learn more about things you can do to help wild orangutans! Don't for to get
Noon – Story time
12:30pm – Keeper chat – Hear from our lead primate keeper and learn more about our resident Bornean Orangutans!
1pm – Story time
---
Did you know? Orangutans stay with their mother until they are about 7 years old! They spend that time learning everything from her – from what to eat to where to sleep. Because of how long offspring stay with their mothers, they only breed once every 7-9 years, which is the longest birth interval of any land mammal!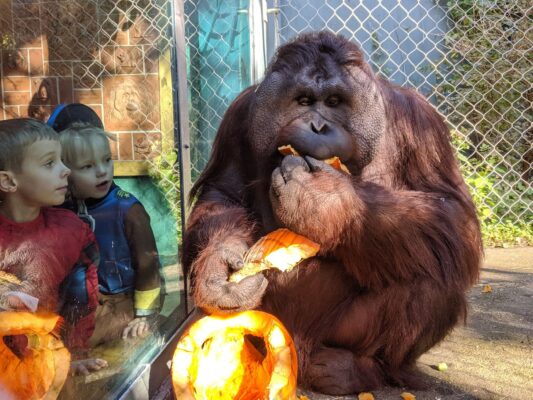 Donate Today
Wild orangutans are considered critically endangered.. Their biggest threats are due to many complex issues such as loss of habitat, illegal mining, and a high consumer demand for palm oil found in many consumer products.
As a member of the Association of Zoos & Aquariums, conservation is a priority for us. We provide financial support to projects that directly impact wildlife and protect wild spaces. The SAFE: Saving Animals From Extinction orangutan program was launched in 2018 to focus on these threats and identify how AZA institutions can assist in the recovery of the species. The founding AZA institutions include Henry Vilas Zoo, Kansas City Zoo, Como Park Zoo, and Seneca Park Zoo.
Donate to Orangutan Conservation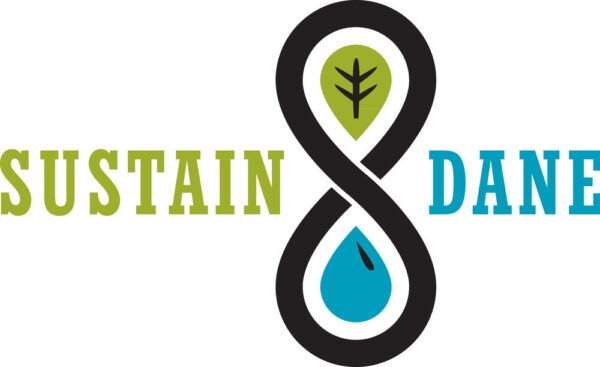 Sustain Dane
Engage with businesses that have committed to sustainable practices. Sustain Dane is a great local resource that has a ton of information about sustainable actions.
Accelerate Sustainability
---
Our friends at the Cheyenne Mountain Zoo have created a PALM OIL app!
Make orangutan friendly choices with the most extensive and popular sustainable palm oil mobile shopping guide. Shop with confidence that you are doing all you can to save wild species like orangutans. Use the Sustainable Palm Oil Shopping App to check if the product you are about to purchase is "orangutan friendly" and RSPO certified.
Did you know? Orangutans make nests! Orangutans like to be comfortable. They make a new sleeping nest every night! They can make a nest in just 10 minutes. In wet weather, they will even add a roof for the night!
---