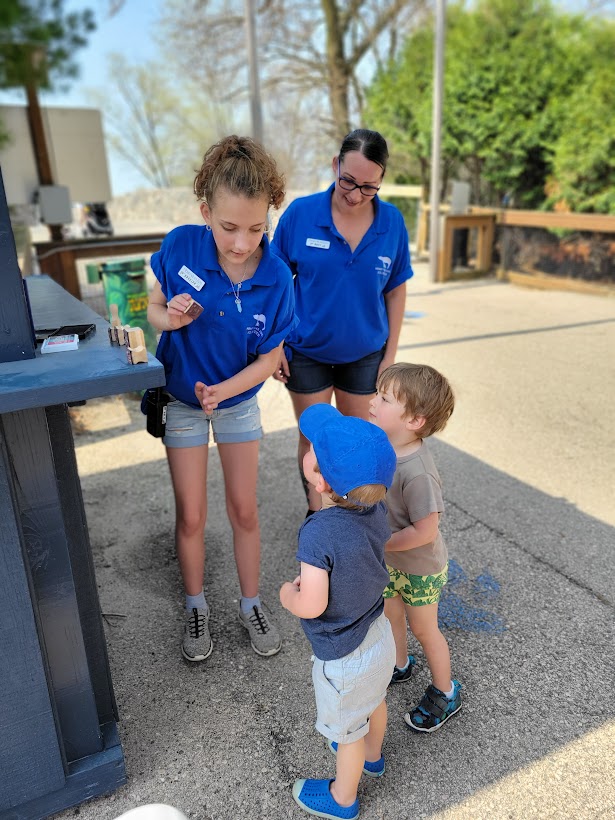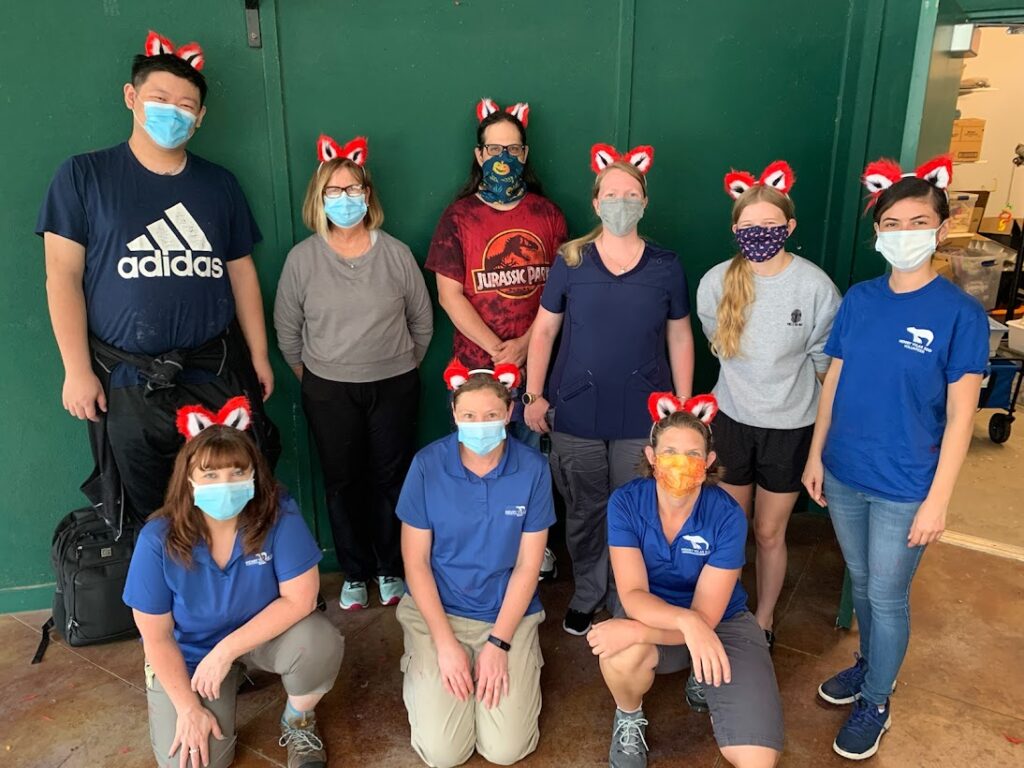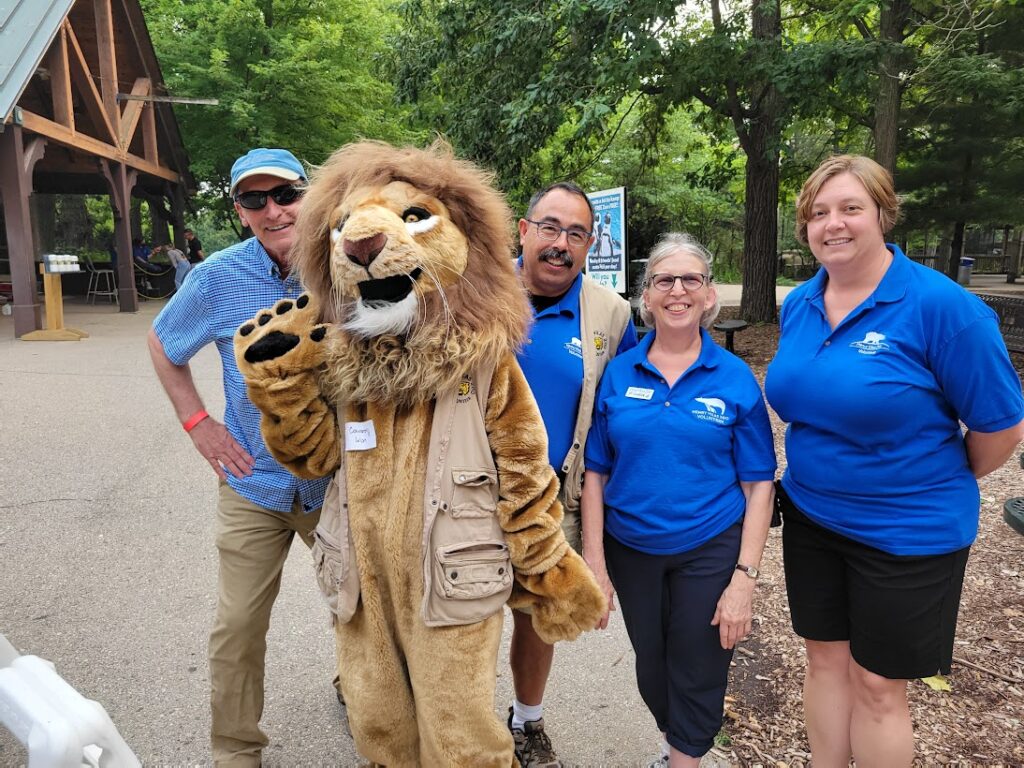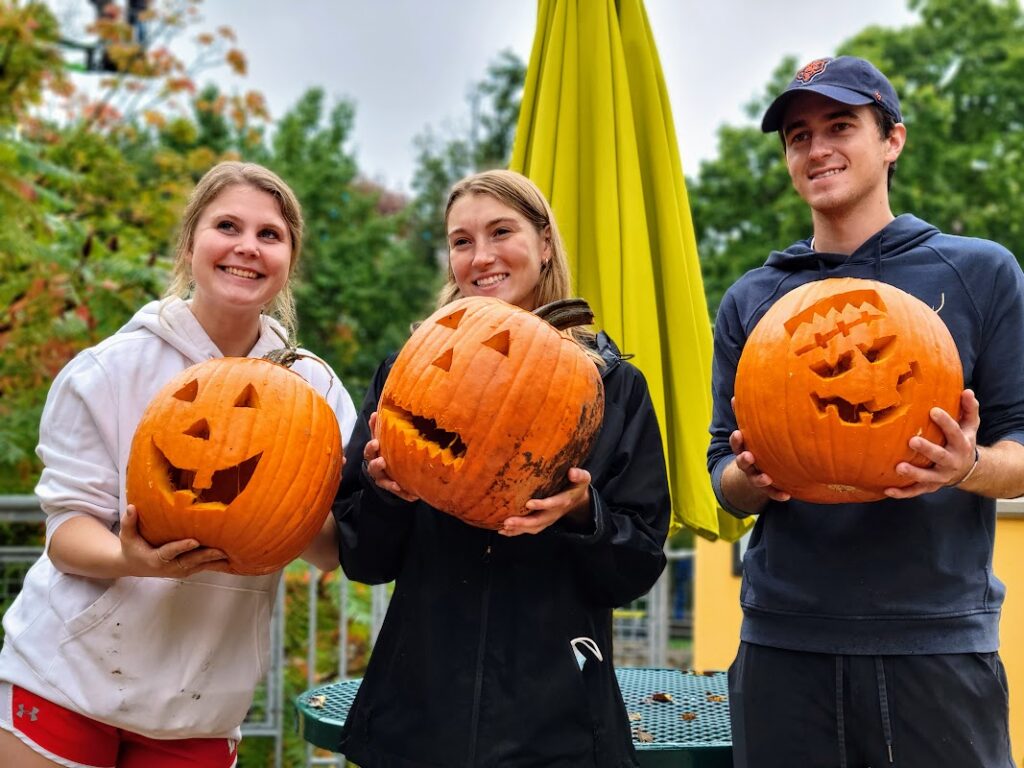 I need a volunteer!
Great! Any HVZ staff member can request a volunteer regardless of department. This is a great place to get started and walk through how to get the help you need for your project or event.
first, know what you're asking for.
Our volunteers range in age from 10 years old to 97 years old. They are K-12 students, college students, retirees, business owners, working parents and stay-at-home parents. Many of them have a background or interest in some kind of conservation and/or animal care field, but we also attract many teachers and healthcare workers. Volunteers work in shifts anywhere from 1-4hrs, with some wiggle room for longer shifts as needed.
second, know what volunteers can't do
We've been pretty flexible and creative with volunteer roles, but there are some things that volunteers can't do:
Volunteers can't do any role that is not fun and meaningful – for them or for us. We don't ask volunteers to help with something that we ourselves wouldn't want to do.
Volunteers can't substitute for a paid staff member. However, they may be able to assist a paid staff member in their duties. An example of this would be a volunteer answering in-person questions at guest services while the clerk take phone calls and emails.
Volunteers can't represent HVZ off site in an official capacity without express permission from the Volunteer Coordinator. We vett every off site ask to make sure that it aligns with HVZ's mission and vision.
Volunteers can't handle money.
third, decide if it's one-time or ongoing.
Events/one-time projects are usually open to all interested volunteers – including brand new ones. Applications are required, but, there are usually less restrictions on skills and any training is very minimal – something that can be taught via online slide show or on the day of. Good examples of this type of volunteering would be: Run Wild race guides who direct and cheer on participants, or, cutting and gluing fabric to make red panda ear headbands.
Ongoing volunteer roles require much more from interested volunteers. Ongoing roles have a season and shifts that occur on a weekly/bi-weekly basis. Interested volunteers must attend an online information session with our Volunteer Coordinator. From there, they fill out an application that includes a background check. Once they've been approved, volunteers in ongoing roles move forward with a mix of online and in-person training that covers their individual role plus basic HVZ knowledge such as: radio training, volunteer expectations and information about the AZA. Good examples of this type of volunteering would be: Train/Carousel, Gate Greeting, Wildlife Champions, Goat Yard, Henry the Lion/Handler, and Gardening.
finally, know what you want them to do!
The more detail you can give, the better. Clear expectations will give your volunteers set goals and result in a more fun and relaxed volunteer experience for you.
what to expect after you send in your form
The Volunteer Coordinator will contact you to set up a time to go over your request. In addition to logistics, expect to go over the following questions:
What makes this opportunity marketable (i.e. unique, fun, meaningful)?
How do you plan on making this opportunity accessible and welcoming to underrepresented groups of volunteers?
What responsibilities are you (or the person who is the contact for the volunteers) wanting/able to take on? What would you like the Volunteer Coordinator and the Operations Team to take on?
---
Volunteer Request
The earlier you can get your request in, the better! I try my best to make every request work. However, requests made less than one month prior to your project/role may not be feasible depending on the time of year and the amount of other asks on the calendar.