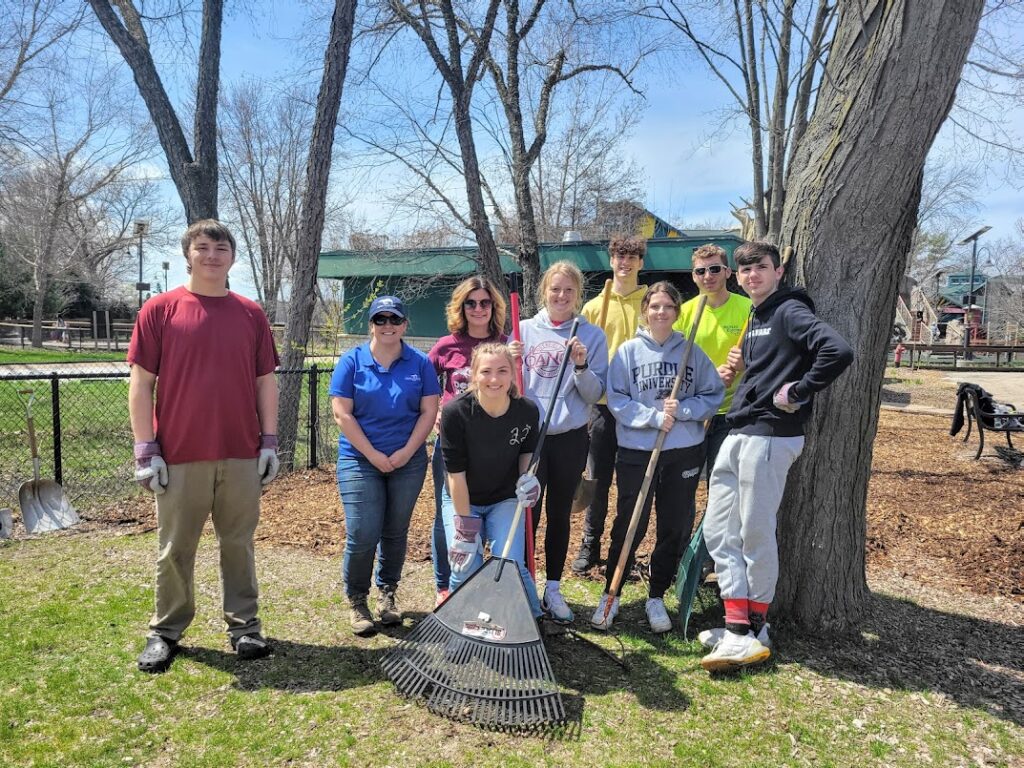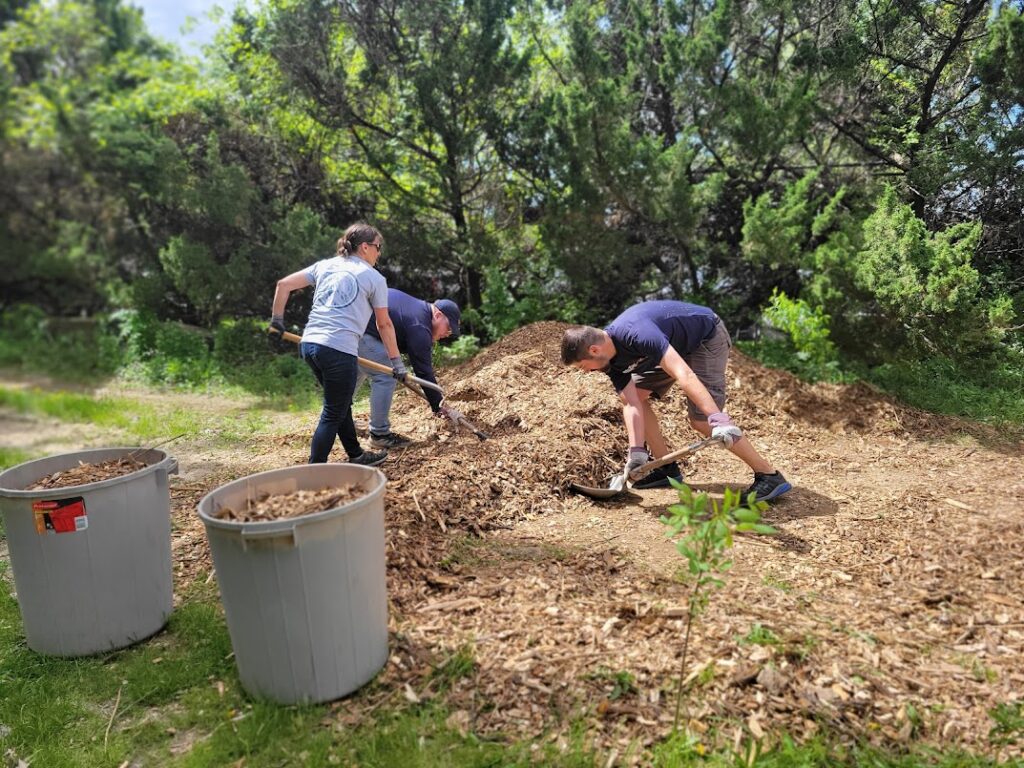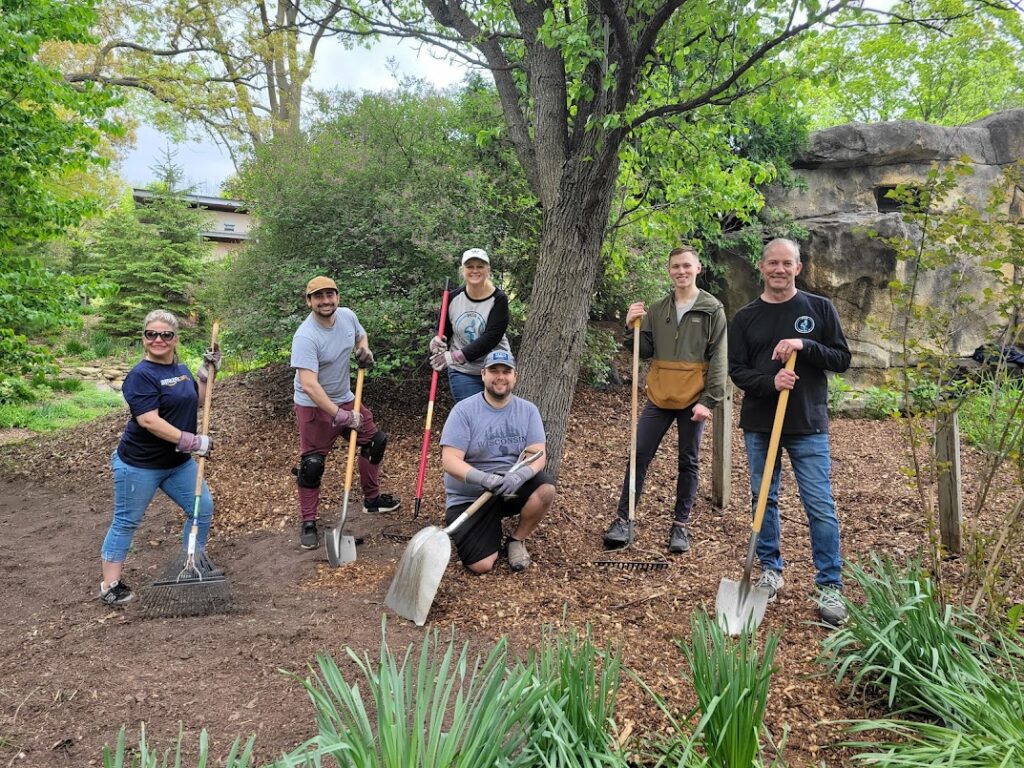 What do group gardeners do at HVZ?
Our group volunteers help beautify Henry Vilas Zoo's 28 acres of natural growth areas, flowerbeds, rain and vegetable gardens year round! They help with large-scale mulching, weeding, planting and other projects that we couldn't do without the extra hands.
Group gardening opportunities are available for groups of at least 8 people ages 14+. All minors must be accompanied by an adult at a minimum ratio of 7 youths to 1 adult.
What can my group and I expect on our volunteer day(s)?
A HVZ staff member will meet your group at the main entrance to the zoo (the one facing Drake & Randall) at the start of your shift. Expect to walk down to Volunteer Central where we'll check everyone in for the day, talk to you a bit about HVZ and your gardening project. From there, our horticulturalist will take you to get tools and show you the area you'll be working in. You'll have support from our horticulturalist and other volunteer coordination staff throughout your volunteer shift.
What does HVZ provide?
Gardening tools
Any training and support from staff
Secure storage space for any belongings
Refrigerators and a microwave for any food/beverages
A volunteer lounge for cooling down and relaxing when needed
What will our group need to bring?
At least 8 people
Gardening clothing and/or any comfort items (i.e. knee pads, folding chairs, etc.)
Sun screen, bug spray, fans
(optional) Food, snacks, beverages and any eating utensils
What if it rains?
While we do garden rain or shine, we do try to make sure our volunteers aren't out in inclement weather. In the event that a portion of your volunteer time looks to be getting past the p14oint of a drizzle, we'll try to wait out the rain for a bit. In the event that there's a steady rain that develops before/during your shift that doesn't look like it will let up, then we will cancel for the day and make every effort to reschedule.
I have minors in my group.
We accept gardening volunteers ages 14 and up. For those groups with minors, we require that there be a ratio of at least one adult to every 6 youth.
Our group would like an animal encounter after volunteering.
Wonderful! While we don't currently include animal encounters as part of our group gardening opportunities, you are more than welcome to schedule a separate Critter Connection through our Education Department here.
Group Gardening Confirmation
"*" indicates required fields