It takes a lot to keep the zoo running! Our gates may be temporarily closed, but we are still working hard every day to make sure our animals continue to get the best care possible. Our animal care staff and our veterinary team remain on-site and continue to maintain world class care for our animals, and our operations team is working hard to meet the challenges that need to be addressed before we can re-open to the public. We are busy improving our health and safety protocols and making sure we will be able to maintain appropriate social distancing once we open.
As one of the few admission-free zoos in the country, we rely on donations from our visitors. With the zoo temporarily closed to help slow the spread of COVID-19, we have lost a large part of our revenue. There has never been a time when your support is more critical for our operations.
Your support is vital to ensure we continue providing the best possible care for all of our animals, each and every day, and to connect with our community until we can open our gates once more. Please consider making a donation today.
By supporting the Henry Vilas Zoo "Feed the Zoo" campaign, you'll help our animals in the following ways:
Daily care – your donation will help ensure our animals continue to receive enrichment and training to keep them active and healthy
Veterinary care – our vet team continues to provide our animals with check-ups and medical procedures, may of which come with a high price tag! Your donation helps feed animals and makes sure they stay healthy by receiving the best care possible.
Nutrition – our animal care team continues to prepare and deliver meals for our 75+ species of animals that call Henry Vilas Zoo home.
---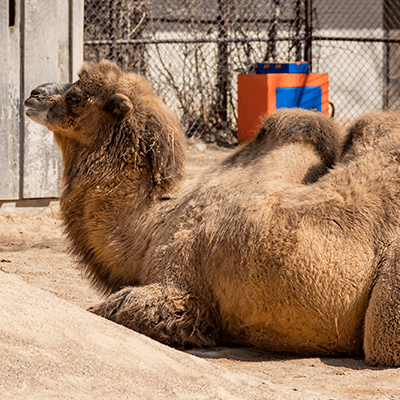 It costs about $36 per day to feed our camel.
Our Bactrian camel is native to central Asia. Camels are grazing herbivores, which means they consume mostly grasses and shrubs. In the wild they have to travel long distances to find food in the desert. We feed our Bactrian camel grass hay and a pelleted diet made for herbivores. Our camel eats about $36 worth of food every day, or about $13,282 per year!
---
It costs over $500 per year to feed one meerkat!
In the wild, meerkats eat insects, lizards, birds and fruit. Here at the zoo their diet is made of feline chow, meat and seasonal fruits and veggies. Feeding one meerkat costs about $1.50 per day—$550 per year!
---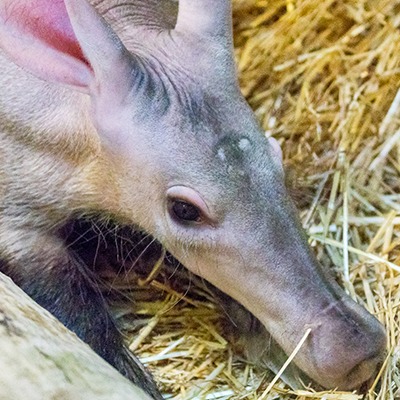 Aardvarks eat almost $13 worth of insects each week!
Native to sub-Saharan Africa, aardvarks are called "earth pigs" or "ant bears" by local people. As you may have guessed, their favorite foods are ants and termites! We feed our aardvark, Aayla, lots of insects, from wax worms to crickets, and her favorite treat is avocado! It costs about $1.85 a day—or $675 a year—to feed one aardvark.