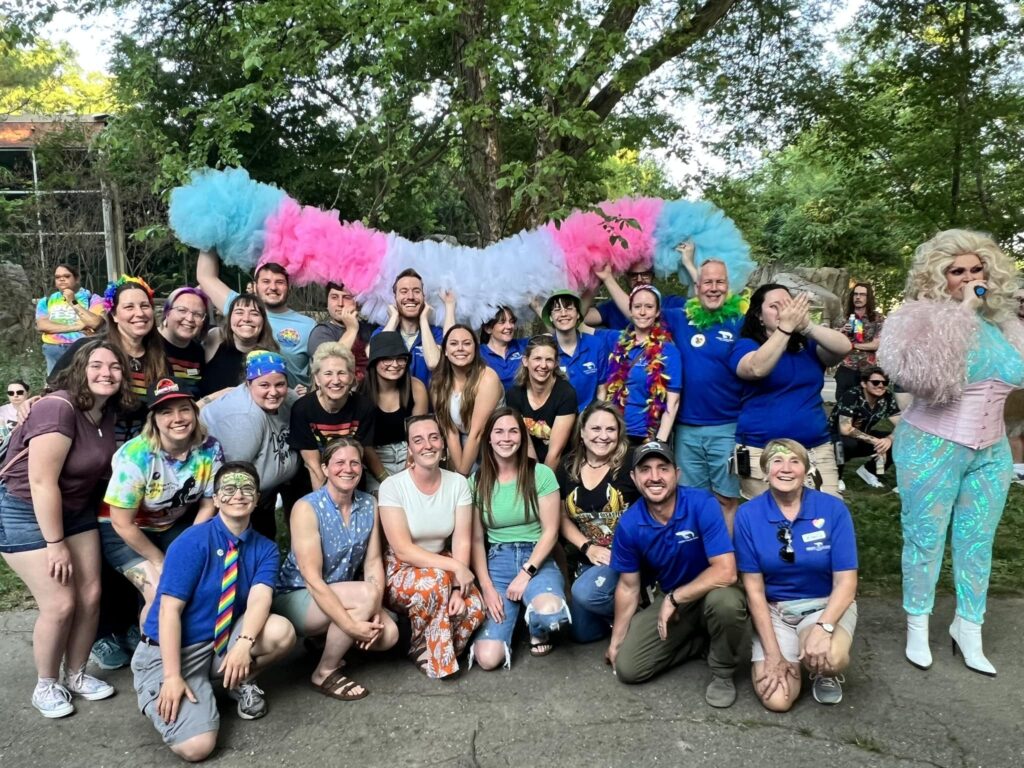 ROLE SUMMARY
Volunteering for events at HVZ is an excellent way to experience your Zoo without committing to a long-term schedule. The variety of roles, activities and crowds make event volunteering such a fun way of giving back to the community. Large events include: Boo at the Zoo, Zoo Lights, Run Wild, Drag Me to the Zoo and two beer tasting events – Brewfari and Brew Lights! We also have several projects and smaller events that pop up throughout the year and provide extra opportunities to get involved.
"I made a kid look like a red panda! When are we doing this again?"

Morgan, Face Paint Volunteer for Boo at the Zoo
RESPONSIBILITIES
Event responsibilities vary greatly depending on the role! Here are some examples from past events:
Help the Event Coordinator check in vendors for the night
Set up chairs, tables and tents
Guide and cheer on runners
Run the registration table
Help Santa as he greets kids
Welcome guests
Take tickets
Read stories to kids
Assist guests filling out safety waivers for the tree-climb
Congratulate kids as they exit the light maze
Photograph volunteers
Hand out chalk and bubbles
Volunteering For All

Because event volunteering can be so different, you should make sure to thoroughly read the descriptions of all roles before applying.

In general, we try to keep event shifts at least 1 hour and no longer than 4 hours.

Trainings go out as an online slideshow presentation. Let us know if reading off a screen is difficult for you; we can email you a modified version (sans videos) that you can print. We can also do trainings via Zoom and/or in-person, if face-to-face works better for you.
---
Requirements & Skills

Ages vary. Most roles are 18+, OR 10+ with a parent/guardian.
Access to email
Excellent communication and listening skills
Enjoys working with people
Able to stay calm and flexible in the midst of a challenge
---
Time Commitment

Most events are held in the evenings and/or on weekends.

There is no minimum time commitment for this role.

However, volunteers who complete at least 4 event shifts per year can earn a volunteer log-in for the year. This allows a volunteer to easily sign up for events without having to fill out an application every time. It also gives the volunteer access to more HVZ discounts, activities and education resources.
---
Training

All event trainings are via online slideshow sent through email at least one week prior to the event, unless otherwise noted by the application. Volunteers confirm their trainings with a text at the end of each training.

Trainings last the duration of the event for that year (ex. A Zoo Lights volunteering coming multiple nights over different weeks only has to take and confirm their training once.)
---
Weather Policy

Henry Vilas Zoo is open regardless of weather. Most events have indoor/alternate options in the event of inclement weather.

In the event of truly inclement weather, we will call volunteers asap to cancel. We will attempt to reschedule if possible.
---
Current Events
Don't see something you want? Events and opportunities are always popping up. You can check back here regularly, OR get on our Volunteer Email list here.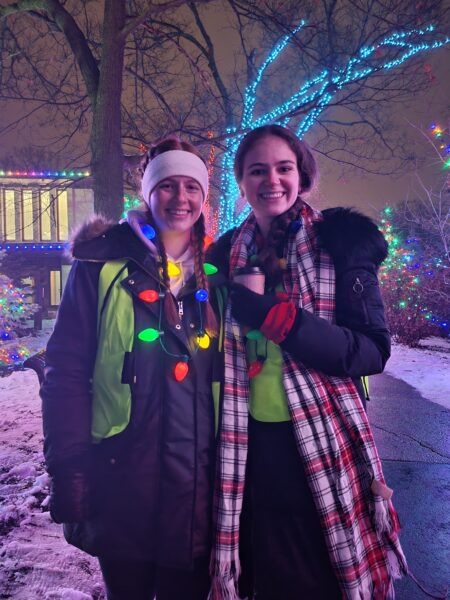 Help us light up the night as a Santa's Helper, Gate Greeter or Light Maze Master!
All Zoo Lights volunteers receive a free general admission ticket for each night they work.
Zoo Lights volunteers also receive HVZ Lights gloves as well as free hot chocolate during their shift.
Come join the crew!