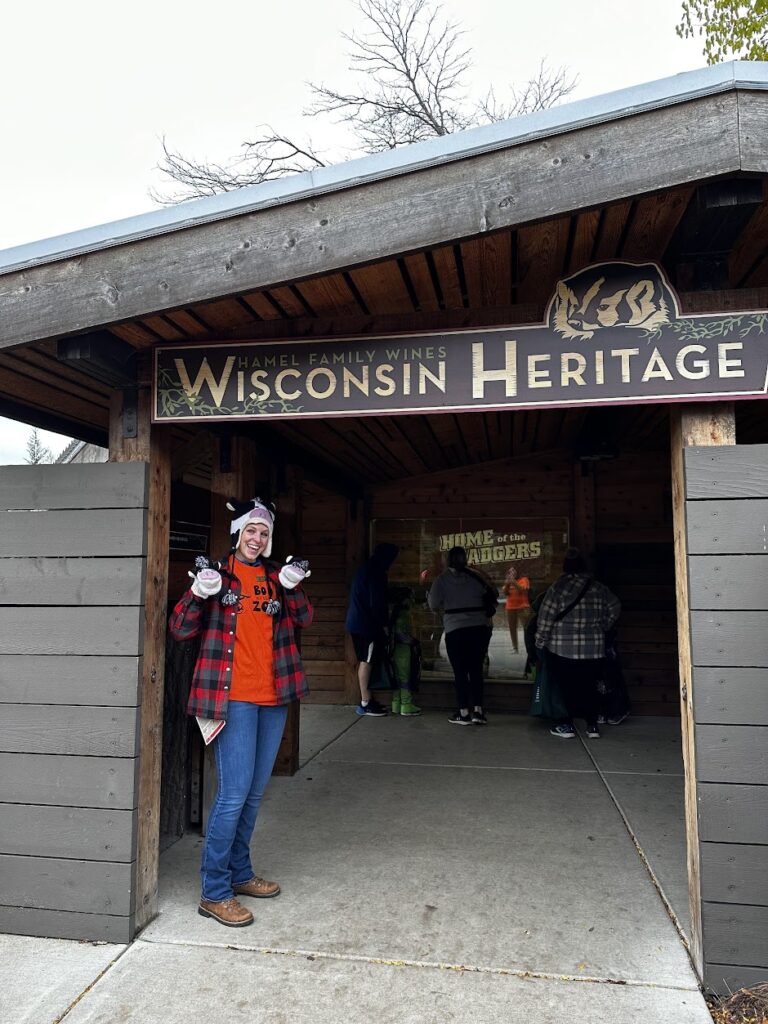 ROLE SUMMARY
This is an advanced role available for current HVZ volunteers.
Event Leads are essential to making sure our celebrations, bashes, races, nights and straight up parties run smoothly! Always the first to arrive, Event Leads help HVZ staff support volunteers new and returning throughout our events. They welcome volunteers, help them get started and check in on them throughout an event. This might look like checking in a volunteer and getting them their supplies for the event. This may be subbing in while a volunteer takes a quick break. It might even be delivering hot chocolate on a cold Zoo Lights night. Event Leads also provide a second set of experienced hands – assisting with anything from directing guests to making supply runs across the Zoo.
"During my Boo at the Zoo rounds a dad and his toddler stopped me for help. They were so excited for the event that they forgot where they came in! It felt good to get them reoriented and help them end their day of trick-or-treating on a high note."

Joe, Event Lead for Boo at the Zoo
RESPONSIBILITIES
Arrive before all other volunteers
Assist with any last-minute set-up
Welcome volunteers, check them in, and get them oriented to the space
Check in on volunteers throughout the course of an event
Show new volunteers around and help them navigate to and from their shift location
Sub in for volunteers during breaks
Help volunteers with their shift duties during busy times
Thank volunteers
Assist with tear-down and volunteer dismissal as needed
Provide radio support to volunteers and staff as needed
Assist with other event duties as needed
Volunteering For All

Event Leads take a very physically active role. It is possible that an Event Lead will traverse the entire Zoo several times in one shift. Many events take place after hours during times of low light. Zoo Lights, specifically, takes place in the after hours during the winter when most work is outside and temperatures are low.

This role requires quick thinking and movement, and may not be suitable for volunteers who prefer things to move at a slower pace.
---
Prerequisites

Currently an active HVZ volunteer in an ongoing role
Minimum of 50hrs of volunteer time with HVZ in 2023
Completed Radio Training through MyImpact
---
Requirements & Skills

18+, OR 16+ with completion of the HVZ Teen Program and special recommendation from HVZ staff
Able to commit to at least 3 Event Lead shifts per year
Able to quickly switch between sitting and standing for 3-4hrs at a time
Able to hear despite crowded spaces
Able to lift at least 20lbs
English level of advanced to native
Excellent communication
Able to stay calm and positive in challenging situations
Able to problem solve and work as part of a team
Passion for meeting new people and including them as part of the HVZ volunteer team
---
Time Commitment

3 shifts or 8-10hrs/yr: Event Lead shifts are at least 1.5hrs and at most 5hrs. Shift times depend on the type and size of event.

Event Lead needs are the heaviest between September and December when we have Run Wild, Boo at the Zoo and Zoo Lights. However, as we add more summer evens, we expect more opportunities May through August.

Event Leads sign up as shifts become available.
---
Training

All of these trainings are available as refreshers at any point upon request.

Online

Event Lead Zoom Training with Volunteer Coordinator (60min). This training is good for one year. Those who complete it and their three Lead shifts have the option of continuing with a short refresher.

In-Person

Shadowing/Introduction. In other words, we're not going to throw you into all the responsibilities your first time 'round. You'll have a chance to ease your way in with the help of another seasoned Event Lead or HVZ staff member.
---
Weather Policy

As with Event volunteering, we will be in touch regarding inclement weather plans in the week leading up to the date.

Event Leads should be prepared to work in any kind of weather, and to help other volunteers during times of high winds, light precipitation and cold/hot temperatures.

In the event of truly inclement weather, we will cancel or postpone an event. When signing up for an event with a back-up date, Event Leads must sign up for both dates.
---
Event Lead Application
Applications for 2024 Event Leads is be posted in mid-summer of each year. It may also be posted earlier in the event we have need of more Leads.
Wanting to get involved but the application's not up yet? Email, call or talk to any of your volunteer support staff! We'd love to help.