Seal Garden
Type: Rain Garden
Size: Large
Experience Level: Intermediate/Advanced
Minimum Commitment: x1/wk; April through October
Gardeners: 4 to 10
Nestled between the Animal Health Center and the end of Arctic Passage, our Seal Garden is a an amazing opportunity for any experienced rain gardener. Originally developed in 2015 along with the new seal exhibit, the garden was intended to give guests another way to learn about water system and caring for our water ways.
Now filled with a little more weeds than needed, this area needs someone who can clear the area a bit while leaving the beautiful pollinator plants to be enjoyed throughout the season.
As a bonus, spend the day with some of our more vocal and playful animals. Think you're hearing a clogged garden hose? Nope! It's your seal neighbors, Sparky, Piper and Sammye! You'll also hear the call of your neighbor to the south – Buckbeak, the sandhill crane – who croons every time a large truck goes by.
---
---
Tiger Garden
Type: Native Woods
Size: Large
Experience Level: Beginner-Intermediate
Minimum Commitment: Every 2 weeks; April through October
Gardeners: 2-3
Located between two of HVZ's main paths, the Tiger Garden is the perfect place for beginners. Shaded by our VERY large oak tree, the area is a natural wooded garden that stays cool all through summer. It routinely needs help keeping free of garlic mustard and thistles. Gardeners will be able to tell they're succeeding when they can see clearly from one path to another.
You can enjoy a variety of animal neighbors here – some loud (the lemurs will announce themselves in the morning) and some very chill – Amur tiger, Kuza will come out for his morning walk and snack bag.
---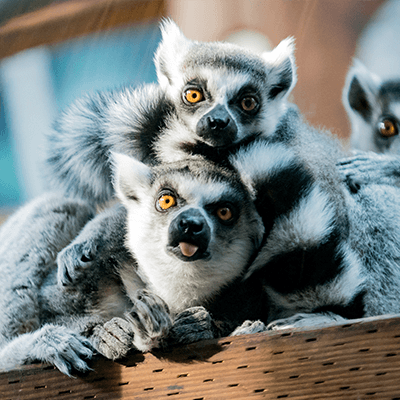 Lemur Garden
Type: Raised Planter + Bed
Size: Small
Experience Level: Intermediate
Minimum Commitment: Every week; April through October
Gardeners: 1-2
The Primate Garden includes a raised planter and the neighboring ground-level bed. The small garden box is perfect for intermediate gardeners who revel in the joys of shade-tolerant plants. This garden box needs a lot of love, as it has become quite overgrown with weeds.
Your garden neighbors will be HVZ's primates! Our lemurs and their cacophony of calls will make sure that you don't get lonely while you're gardening.
---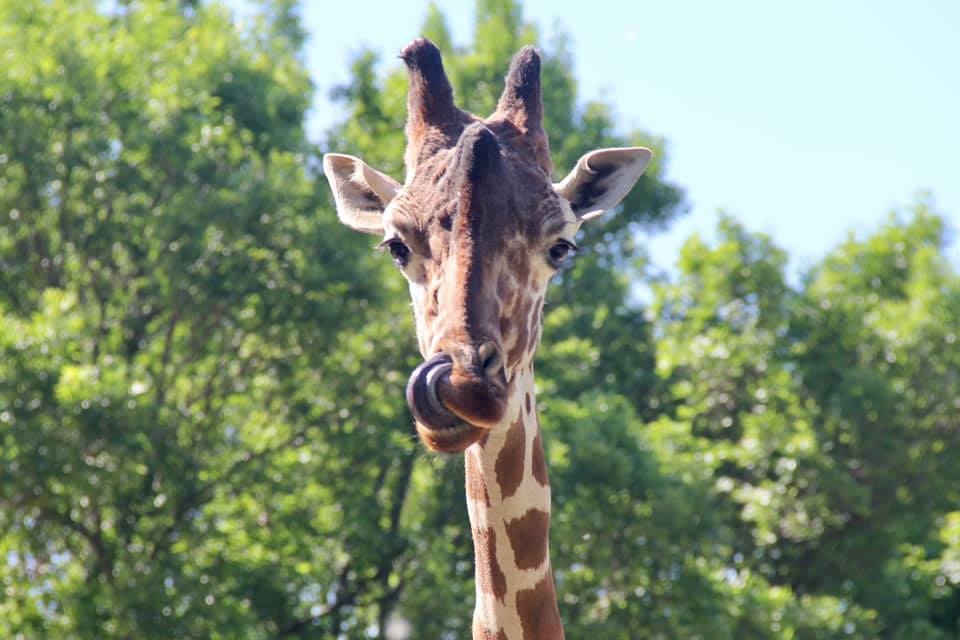 Into Africa Garden
Type: Lily Gardens & Ground Cover
Size: Large
Experience Level: Beginner – Advanced
Minimum Commitment: Weekly; April through October
Gardeners: 3-4
If you love everything African savannah, then this is the perfect place to embrace it! This area is a combination of three gardens that need a loving touch from gardeners who love lilies and know how to maintain them.
Also included is a ground cover area surrounding your lion neighbors. This would be a great spot for beginners, who can keep plants from growing too tall and blocking our lions' view of the humans.
This is, by far, one of the more active gardens. Enjoy hanging out with: Eddie, our very curious reticulated giraffe, Harmon, the more-of-him-to-love white rhino, and our lion family – Pelo, Shakura and Ansel. You will certainly never wonder when the day has started, as each of your neighbors has a way of announcing it.
---
Aviary Garden
Type: Ground level, bushes, flowering plants
Size: Medium
Experience Level: Intermediate – Advanced
Minimum Commitment: Weekly; April through October
Gardeners: 1-3
As our aviary opens up this year we want to make sure that it's beautiful on the inside and out! This flat area next to the entrance gets plenty of sun, and would be an excellent place to plant a variety of bushes and flowering plants. Just a skip and jump away from our pollinator garden, it may be a good place for bird friendly native Wisconsin plants.
This also includes the path leading up to the aviary. While some parts of this path need the occasional weeding, there's also a portion closer to the garden that could use some shade-friendly love. Gardeners should be comfortable planting around already established plants, as some of the path is home to large bushes and trees.
In the morning you can expect to see one of our aviary keepers on their way to and from the capybara yard, where Morrison and Fiona will soon be out for their morning treats. Thinking you're hearing a donkey close by? Not quite. It's our South African penguins giving you a shout-out!
---
Train Garden
Type: Ground level, bushes, flowering plants
Size: Large
Experience Level: Beginner – Advanced
Minimum Commitment: Weekly; April through October
Gardeners: 6-10
The HVZ Children's Zoo wouldn't be what it is without it's iconic train and carousel. This is an opportunity to create a beautiful, artistic pathway for our train passengers.
The Train Garden is quite large, and is one of the areas that need pretty consistent care. Gardeners should feel comfortable with plant identification, weeding, and mulching, as this is an area that needs to be kept consistently weed-free to allow for guests to see to and from the train.
This garden is best suited to a pre-existing group (i.e. club, organization, etc.) that can help organize schedules and work days for themselves.
As a train gardener, you can enjoy a multitude of furry, feathered, pokey, loud and nude neighbors. And yes, of course we're talking about the meerkats, chickens, Indian-crested porcupine, gibbons and our aardvark, Aayla. Why? What did you think we meant?
---